This will be your first step in gathering together your tarot tool box for your ongoing journey with the tarot cards. 

In this livestream course, we work exclusively with the Rider Waite Smith tarot deck. You will learn the traditional meanings and concepts within each of the cards. You will explore the symbols and images and how you relate these to your everyday living experience.
This course is like a talking book. It clarifies the wisdom and information of Tarot cards, what they are and what they do.

Note-taking and discussion is an integral part of the 10-week learning plan. Participants will have a study buddy in the class and will share weekly, compulsory homework as part of the course structure. At the end of this course, you will have your very own reference book and will be able to perform a simple Tarot spread which will support you onto the next level.

--
Entry requirements
Those new to the College, who know the basics of spiritual practice, are welcome to join.
You will need your own Rider Waite Smith tarot deck, a pen and a journal. 
--

We will not be recording these classes. One of the unique aspects of the College's online courses is that they are highly interactive. Participants are encouraged to discuss and share with the tutor and the group. These sharings can be very personal, and some may not feel comfortable with them being recorded. If you need to miss any sessions, your tutor will be happy to offer a brief outline of the material covered.

--
Previous participants say:
"Avril's passion for tarot really comes through, as well as her depth of knowledge and experience. She makes everyone feel very welcome on the course and enjoys discussion and hearing others contribution. Am looking forward to learning more on the intermediate level!"
"Absolutely first rate and a total pleasure. Avril Price is so inspirational and is among the best teachers I have ever had in my (long) lifetime."
"Excellent course."
"Very well presented with great humour and fun! I learned a lot and it was great to go through this journey with Avril. She was great!"
"Thank you Avril for making the journey of learning Tarot cards so easy. Thank you for your energy and skills."
--
Here's what to expect:
--
Important notice: The UK switches to Greenwich Mean Time on Sunday 30 October 2022.
For our students in the UK, your digital clocks should adjust automatically. However, if you are joining from outside the UK, please double-check the start time of your classes after 30 October. Your class will start an hour later than previously.
Course Schedule
There are 10 sessions for this course
| | | |
| --- | --- | --- |
| 1 | Monday 26th September 2022 | 7:00pm - 9:00pm |
| 2 | Monday 3rd October 2022 | 7:00pm - 9:00pm |
| 3 | Monday 10th October 2022 | 7:00pm - 9:00pm |
| 4 | Monday 17th October 2022 | 7:00pm - 9:00pm |
| 5 | Monday 24th October 2022 | 7:00pm - 9:00pm |
| 6 | Monday 31st October 2022 | 7:00pm - 9:00pm |
| 7 | Monday 7th November 2022 | 7:00pm - 9:00pm |
| 8 | Monday 14th November 2022 | 7:00pm - 9:00pm |
| 9 | Monday 21st November 2022 | 7:00pm - 9:00pm |
| 10 | Monday 28th November 2022 | 7:00pm - 9:00pm |
This course will be live in our online classroom
All you need to take part is a good internet connection and a computer with a webcam, microphone and Zoom.
On booking this course, you will receive an email with the Zoom link to access it. Remember to check your spam folder if you don't receive this confirmation email in your inbox.
Please use the same link to access each of your course sessions.
Please send us a message if you have any questions. We hope you enjoy the course!
About Avril Price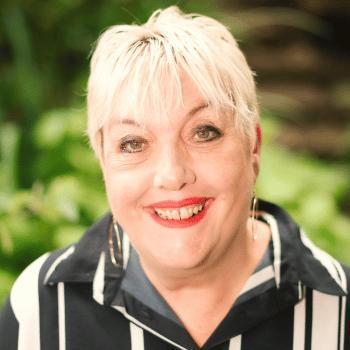 College Tutor Avril Price is a tarot master. Her consultations are inspiring and intuitive. She brings profound insights to the heart of the matter which encourage positive life choices.
Read more about Avril
Buy Now
To secure your place on this course click book now.
Price: £240.00
Become a member today and you will save £30.00 on this purchase. Find out more about membership.