Whether you are a beginner, have studied to an advanced level or you work professionally as a psychic medium, all are welcomed on this course.
In order to understand messages from the astral realm or spirit, we have to recognise the many symbols in the message being presented to us. This symbolic material is only useful if we can understand and give meaning to the information as it comes through.
Over this 6-week Introductory course, we will learn different methods to recognise and decode psychic symbols as messages from spirit, strengthening your intuitive and psychic skills.
During this course you will learn:
How to recognise and interpret the psychic symbols you receive as a message from spirit or astral plane
How to link clairsentience, clairvoyance and clairaudience to help you interpret psychic symbols and their messages
How to decode some frequent symbols present in psychic and mediumistic readings
How to integrate divination and symbolic tools (such as tarot, oracle cards, runes) as part of your psychic development.
--
We will not be recording these classes. One of the unique aspects of the College's online courses is that they are highly interactive. Participants are encouraged to discuss and share with the tutor and the group. These sharings can be very personal, and some may not feel comfortable with them being recorded. If you need to miss any sessions, your tutor will be happy to offer a brief outline of the material covered.
--
Previous participants say:
"Lovely teacher. He made everyone feel included."
"I loved the course with Hernan and looking forward to do more. He is very good at what he does and the class was relaxed. I got in great practice time as well and built on my skills. It helped my confidence thorugh partner feedback. Looking forward to another class!"
"I really enjoyed the course by Hernan and would be glad to do it again."
--

Course Schedule
There are 6 sessions for this course
| | | |
| --- | --- | --- |
| 1 | Wednesday 19th January 2022 | 7:00pm - 9:00pm |
| 2 | Wednesday 26th January 2022 | 7:00pm - 9:00pm |
| 3 | Wednesday 2nd February 2022 | 7:00pm - 9:00pm |
| 4 | Wednesday 9th February 2022 | 7:00pm - 9:00pm |
| 5 | Wednesday 16th February 2022 | 7:00pm - 9:00pm |
| 6 | Wednesday 23rd February 2022 | 7:00pm - 9:00pm |
This course will be live in our online classroom
All you need to take part is a good internet connection and a computer with a webcam, microphone and Zoom.
On booking this course, you will receive an email with the Zoom link to access it. Remember to check your spam folder if you don't receive this confirmation email in your inbox.
Please use the same link to access each of your course sessions.
Please send us a message if you have any questions. We hope you enjoy the course!
About Hernan Cotroneo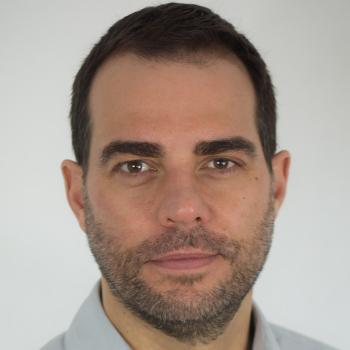 A psychic medium who trained as a psychologist specialising in Jungian symbolism and archetypes, Hernan Cotroneo combines the psychic and the psychological in his practice.
Read more about Hernan
Register your interest
This course has already taken place, please register below and we'll let you know when it runs next.