This livestream course is aimed at guiding you into an exploration of your psychic abilities.
Please have a deck of oracle cards to use (any deck that you resonate with).
During these six weeks you will learn through visualisation, meditation, exercises and discussion how to:
Sense and expand your energy field
Close down, ground and protect
Work with and learn about your chakras
Look at any blocks in your energy field that may be holding you back from aligning yourself to positive opportunities
Access information through universal intelligence, the archangels and your spirit guides and helpers
Work on your psychic abilities, with psychic exercises and tools to develop your abilities
Give simple psychic readings to other class members
Convey information accurately and responsibly
Understand the different vibrations between psychic work and mediumistic work
--
Entry requirements
This course is open to all, and is your first step on the journey of psychic and mediumistic development.
If you are unsure, please read this article to find out which course level is right for you.
--
We will not be recording these classes. One of the unique aspects of the College's online courses is that they are highly interactive. Participants are encouraged to discuss and share with the tutor and the group. These sharings can be very personal, and some may not feel comfortable with them being recorded. If you need to miss any sessions, your tutor will be happy to offer a brief outline of the material covered.
--
Previous participants say:
"Life changing course, Maria was superb in helping the group to develop their skills further."
"I absolutely loved this Introduction Course with Maria she is a great teacher and I left with a deeper understanding than when I started."
"Maria was an incredible instructor. She was compassionate, prepared with class exercises and surpassed expectations. She kept the class on time and moved us through some exciting and hard practices. She also wasn't too heavy and her spunk kept us grounded and I learnt so much. Very gifted person to be able to have her physic abilities and the ability to teach."

--

Important notice: The UK switches to British Summer Time on Sunday 27 March 2022.
For our students in the UK, your digital clocks should adjust automatically. However, if you are joining from outside the UK, please double-check the start time of the final two classes in this course. You will need to log in an hour earlier than previously.
Course Schedule
There are 6 sessions for this course
| | | |
| --- | --- | --- |
| 1 | Monday 28th February 2022 | 7:00pm - 9:00pm |
| 2 | Monday 7th March 2022 | 7:00pm - 9:00pm |
| 3 | Monday 14th March 2022 | 7:00pm - 9:00pm |
| 4 | Monday 21st March 2022 | 7:00pm - 9:00pm |
| 5 | Monday 28th March 2022 | 7:00pm - 9:00pm |
| 6 | Monday 4th April 2022 | 7:00pm - 9:00pm |
This course will be live in our online classroom
All you need to take part is a good internet connection and a computer with a webcam, microphone and Zoom.
On booking this course, you will receive an email with the Zoom link to access it. Remember to check your spam folder if you don't receive this confirmation email in your inbox.
Please use the same link to access each of your course sessions.
Please send us a message if you have any questions. We hope you enjoy the course!
About Maria Antoniou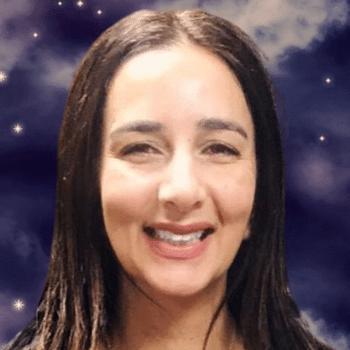 College Tutor Maria Antoniou was aware of her mediumistic abilities since an early age. She suppressed them for years, but eventually came to train at the College. She now teaches with us.
Read more about Maria
Register your interest
This course has already taken place, please register below and we'll let you know when it runs next.