PLACES ON THIS COURSE ARE BEING ALLOCATED AND THE COLLEGE WILL ADVISE STUDENTS, BY EMAIL, IF YOU HAVE BEEN GIVEN A PLACE.
THE SPACES SHOWN AS AVAILABLE ON OUR WEBSITE FOR THIS COURSE, WILL BE TAKEN BY STUDENTS WITH COLLEGE CONFIRMED BOOKING EMAILS.
PLEASE DO NOT BOOK ON THIS COURSE IF YOU HAVE NOT RECEIVED A CONFIRMATION FROM THE COLLEGE, AS YOUR BOOKING WILL BE CANCELLED AND MONIES PAID RETURNED.
Take this journey to develop with spirit and lay the foundations of your psychic and mediumistic self. Each week there will be a guided meditation which will help you meet, connect and understand spirit.

This will be an exciting journey of empowerment and spiritual development as you experience the joy of the spirit world.
Over this 10-week course Gary will help you to:
Build firm foundations and disciplines that will strengthen your communication with spirit
Understand the difference between working psychically and mediumistically
Learn how to raise your energy to work in a mediumistic way
Find your own unique approach to giving inspiration and messages from the spirit world
Each week there will be time for discussion and sharing of experiences.

--
We will not be recording these classes. One of the unique aspects of the College's online courses is that they are highly interactive. Participants are encouraged to discuss and share with the tutor and the group. These sharings can be very personal, and some may not feel comfortable with them being recorded. If you need to miss any sessions, your tutor will be happy to offer a brief outline of the material covered.
--
Previous participants say:
"Great content and teaching."
"Gary is a lot of fun and his classes really make my week. If you ask for help it's always on hand. I'm excited to join the next level."
"I love Gary's course. He is a wonderful teacher and very gifted medium. His humour and personality are wonderful and really make his classes the highlight of my week!"
"Gary is incredible! Love his style, teaching, guidance, the atmosphere and encouragement. I have signed up my 3rd course with him and will continue with him every time his weekly courses are offered. My hubby has signed up for Gary's beginner psychic class. I also referred friends who have signed up for his courses."

--

Important notice: The UK switches to Greenwich Mean Time on Sunday 30 October 2022.
For our students in the UK, your digital clocks should adjust automatically. However, if you are joining from outside the UK, please double-check the start time of your classes after 30 October. Your class will start an hour later than previously.

Course Schedule
There are 10 sessions for this course
| | | |
| --- | --- | --- |
| 1 | Thursday 22nd September 2022 | 7:00pm - 9:00pm |
| 2 | Thursday 29th September 2022 | 7:00pm - 9:00pm |
| 3 | Thursday 6th October 2022 | 7:00pm - 9:00pm |
| 4 | Thursday 13th October 2022 | 7:00pm - 9:00pm |
| 5 | Thursday 20th October 2022 | 7:00pm - 9:00pm |
| 6 | Thursday 27th October 2022 | 7:00pm - 9:00pm |
| 7 | Thursday 3rd November 2022 | 7:00pm - 9:00pm |
| 8 | Thursday 10th November 2022 | 7:00pm - 9:00pm |
| 9 | Thursday 17th November 2022 | 7:00pm - 9:00pm |
| 10 | Thursday 24th November 2022 | 7:00pm - 9:00pm |
This course will be live in our online classroom
All you need to take part is a good internet connection and a computer with a webcam, microphone and Zoom.
On booking this course, you will receive an email with the Zoom link to access it. Remember to check your spam folder if you don't receive this confirmation email in your inbox.
Please use the same link to access each of your course sessions.
Please send us a message if you have any questions. We hope you enjoy the course!
About Gary Wright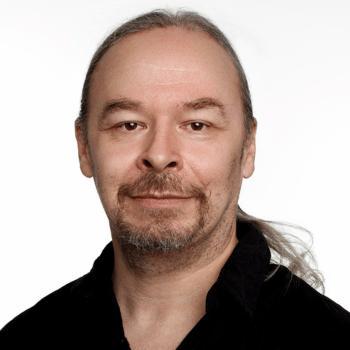 College Tutor Gary Wright offers guidance both to those already working with spirit as well as those just starting out. With a history in the arts, he is skilled at helping creatives overcome their blocks.
Read more about Gary
Buy Now
To secure your place on this course click book now.
Price: £240.00
Become a member today and you will save £30.00 on this purchase. Find out more about membership.