Developing and strengthening our psychic and mediumistic abilities requires a strong foundation of knowledge, dedication and practise. 
It also requires us to recognise and understand the continuous interplay between literal and symbolic information received from the spirit realm.
Over this 6-week livestream foundation course, we will learn the mechanics of psychic and mediumistic work, as well as different techniques to blend literal and symbolic information received during our connection with the non-physical plane.
Whether you are a beginner, have studied to an advanced level or you work professionally as a psychic medium, all are welcomed.

During this course you will learn:
How to differentiate and recognise psychic and mediumistic information
How to decode and interpret symbols present in your readings
How to consciously raise your energy to work with mediumistic information
How to integrate and blend clairsentience, clairvoyance and clairaudience in your psychic and mediumistic work
--
Entry requirements
Decoding Psychic Mediumship is open to those who have completed a Beginner course and/or Foundation course at the College.
Those who are confident in the basics of spiritual practice are welcome to join.
If you are unsure if this course level is right for you, please read this article.
--

We will not be recording these classes. One of the unique aspects of the College's online courses is that they are highly interactive. Participants are encouraged to discuss and share with the tutor and the group. These sharings can be very personal, and some may not feel comfortable with them being recorded. If you need to miss any sessions, your tutor will be happy to offer a brief outline of the material covered.
--
Previous participants say:
"Amazing!!! Hernan is incredibly supportive, spends time explaining and offer structure in the classes. I really loved this course and him!"
"Great class, I enjoy working with Hernan, he has a very calm and relaxed teaching style and is helpful and encouraging. Looking forward to working with him on future classes."
"Hernan is a wonderful teacher. I love the exercises he gives and the space held. I have taken several classes with him and looking forward to more."
"Hernan is the absolute best instructor! He is kind, patient, and teaches in a way where he doesn't create a competitive atmosphere. Rather, students all learn on the same level, there is an open environment to ask questions, and Hernan observes students to ensure they are learning what is important and provides excellent feedback. Hernan also knows a lot about what he is teaching and I never once felt unsafe or in an environment that didn't feel welcoming."
--
Important notice: The UK switches to British Summer Time on Sunday 27 March 2022.
For our students in the UK, your digital clocks should adjust automatically. However, if you are joining from outside the UK, please double-check the start time of your classes after 27 March. You will need to log in an hour earlier than previously.
--
Course Schedule
There are 6 sessions for this course
| | | |
| --- | --- | --- |
| 1 | Wednesday 2nd March 2022 | 7:00pm - 9:00pm |
| 2 | Wednesday 9th March 2022 | 7:00pm - 9:00pm |
| 3 | Wednesday 16th March 2022 | 7:00pm - 9:00pm |
| 4 | Wednesday 23rd March 2022 | 7:00pm - 9:00pm |
| 5 | Wednesday 30th March 2022 | 7:00pm - 9:00pm |
| 6 | Wednesday 6th April 2022 | 7:00pm - 9:00pm |
This course will be live in our online classroom
All you need to take part is a good internet connection and a computer with a webcam, microphone and Zoom.
On booking this course, you will receive an email with the Zoom link to access it. Remember to check your spam folder if you don't receive this confirmation email in your inbox.
Please use the same link to access each of your course sessions.
Please send us a message if you have any questions. We hope you enjoy the course!
About Hernan Cotroneo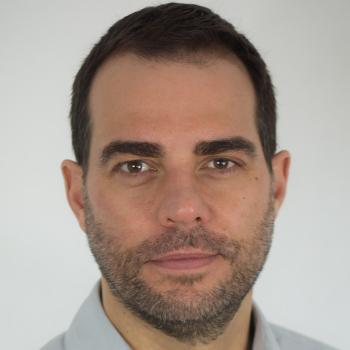 A psychic medium who trained as a psychologist specialising in Jungian symbolism and archetypes, Hernan Cotroneo combines the psychic and the psychological in his practice.
Read more about Hernan
Register your interest
This course has already taken place, please register below and we'll let you know when it runs next.