In this 10-week livestream numerology course, you will learn how to work out the numbers of your life and how to use them to guide your actions and choices.

You will learn about compatibilities in personal and professional relationships, health and healing indicators (mental, physical and emotional) and the condition and direction of the world - all through the window of the power, energy and meaning of numbers.
We will also look at the history and development of numerology and its cross-overs with astrology, magic, mathematics and sacred geometry.
This course will be a great opportunity to really embed your understanding of numerology and see how to use it alongside many other disciplines:
Week 1
Scope, history and background of numerology
Basic principles: individuality and uniqueness, number polarity and spectrum
The first calculation – Destiny/Life Path and introductory explanations and meanings 1 to 9
Week 2
Life Path Lessons & Master Numbers
Starting to work with the name
Conflict and harmony
Week 3
Number associations and correspondences
Personal Years
Week 4
Negatives, challenges and obstacles of each number
Week 5
Week 6
The Four Road System continued
Week 7
Karmic Lessons and energetic blind spots
Week 8
Week 9
Week 10
Universal Years
Gentle introduction to Karmic Debt
Using numerology for divination
--
Entry requirements
This course is open to all.
--
We will not be recording these classes. One of the unique aspects of the College's online courses is that they are highly interactive. Participants are encouraged to discuss and share with the tutor and the group. These sharings can be very personal, and some may not feel comfortable with them being recorded. If you need to miss any sessions, your tutor will be happy to offer a brief outline of the material covered.
--
Previous participants say:
"I found the instructor to be very knowledgeable and his habit of 'dropping gems' of information has me thirsting for more."
"Richard Abbot is a fabulous teacher and his course was everything I expected it to be. I would definitely do another course with him. Thoroughly enjoyed it."
"This was an amazing, eye-opening course. Richard was a superb teacher from start to finish. His delivery of the subject was carefully conveyed. His pace was excellent, taking into account the varying needs of the students. He welcomed questions and was patient, kind, caring and considerate with the answers he gave, constantly adapting to the needs of individuals. I would certainly be very interested in studying with him again."
--
Here's what to expect:
--
Important notice: The UK switches to Greenwich Mean Time on Sunday 30 October 2022.
For our students in the UK, your digital clocks should adjust automatically. However, if you are joining from outside the UK, please double-check the start time of your classes after 30 October. Your class will start an hour later than previously.
Course Schedule
There are 10 sessions for this course
| | | |
| --- | --- | --- |
| 1 | Thursday 22nd September 2022 | 7:00pm - 9:00pm |
| 2 | Thursday 29th September 2022 | 7:00pm - 9:00pm |
| 3 | Thursday 6th October 2022 | 7:00pm - 9:00pm |
| 4 | Thursday 13th October 2022 | 7:00pm - 9:00pm |
| 5 | Thursday 20th October 2022 | 7:00pm - 9:00pm |
| 6 | Thursday 27th October 2022 | 7:00pm - 9:00pm |
| 7 | Thursday 3rd November 2022 | 7:00pm - 9:00pm |
| 8 | Thursday 10th November 2022 | 7:00pm - 9:00pm |
| 9 | Thursday 17th November 2022 | 7:00pm - 9:00pm |
| 10 | Thursday 24th November 2022 | 7:00pm - 9:00pm |
This course will be live in our online classroom
All you need to take part is a good internet connection and a computer with a webcam, microphone and Zoom.
On booking this course, you will receive an email with the Zoom link to access it. Remember to check your spam folder if you don't receive this confirmation email in your inbox.
Please use the same link to access each of your course sessions.
Please send us a message if you have any questions. We hope you enjoy the course!
About Richard Abbot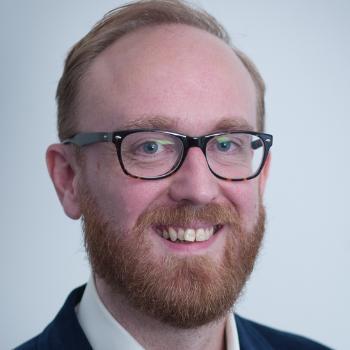 Tarot and numerology expert Richard Abbot learned about the unseen dimensions of life over a 20 year study period with Arthur Norris. He has written numerous numerology books and courses.
Read more about Richard
Buy Now
To secure your place on this course click book now.
Price: £240.00
Become a member today and you will save £30.00 on this purchase. Find out more about membership.