Do you sense at times that your environment is trying to tell you something?
It is, and always has been. But we just haven't been listening – until now.
This livestream course will teach you how to interpret those helpful messages from your environment. You will learn to tune in with what is really happening around you, so you can identify what the world wants to tell you.
The topics we will cover include:
Colours and their meaning
Understanding herbs and their use in all aspects of life
Candle magic and its ability to provide insight and an easy focus on what you want to achieve in life
The art of sensing and seeing, rather than just using your eyes, to truly understand what is going on around you
The meaning of each season, the natural rhythms of nature that they represent, and what these bring to you as a person
On completing this course, you will have a greater ability to read your environment, and to place more trust in your instincts and intuition. 
The Mystic's Way will strengthen your confidence in interpreting guidance from the world around you. This insight supports you to better navigate your way through the present and into a more fulfilled and supported future.
--
Entry requirements
The Mystic's Way is open to those who have completed a Beginner course and/or Foundation course at the College.
Those who are confident in the basics of spiritual practice are welcome to join.
If you are unsure if this course level is right for you, please read this article.
--

We will not be recording these classes. One of the unique aspects of the College's online courses is that they are highly interactive. Participants are encouraged to discuss and share with the tutor and the group. These sharings can be very personal, and some may not feel comfortable with them being recorded. If you need to miss any sessions, your tutor will be happy to offer a brief outline of the material covered.

--
Previous participants say:
"I very much enjoyed this course. Michelle is a great teacher and creates a relaxed atmosphere."
"Michelle is an absolute joy to listen to. The content was amazing and really insightful and always backed up with email handouts. Would definitely join another of Michelle's courses."
"Michelle has a way of guiding you to new knowledge and letting you understand the depth of the subject."
--
Course Schedule
There are 6 sessions for this course
| | | |
| --- | --- | --- |
| 1 | Thursday 10th February 2022 | 7:00pm - 9:00pm |
| 2 | Thursday 17th February 2022 | 7:00pm - 9:00pm |
| 3 | Thursday 24th February 2022 | 7:00pm - 9:00pm |
| 4 | Thursday 3rd March 2022 | 7:00pm - 9:00pm |
| 5 | Thursday 10th March 2022 | 7:00pm - 9:00pm |
| 6 | Thursday 17th March 2022 | 7:00pm - 9:00pm |
This course will be live in our online classroom
All you need to take part is a good internet connection and a computer with a webcam, microphone and Zoom.
On booking this course, you will receive an email with the Zoom link to access it. Remember to check your spam folder if you don't receive this confirmation email in your inbox.
Please use the same link to access each of your course sessions.
Please send us a message if you have any questions. We hope you enjoy the course!
About Michelle Hawcroft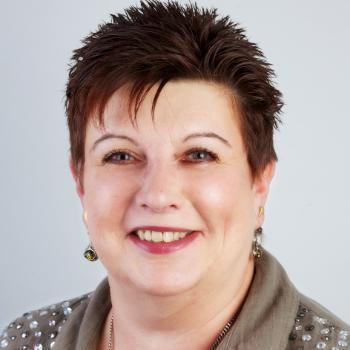 Third-generation psychic medium Michelle Hawcroft is also a healer, hypnotherapist, psychometer and wise woman. Through her Celtic ancestry, she has worked with her psychic gifts over many lifetimes.
Read more about Michelle
Register your interest
If you're interested in finding out more about this course, please register below and we'll be in touch with more information once available.