-Are you ready to elevate your psychic mediumship to the next level, and strengthen your link with Spirit?
-Do you want to develop greater confidence, trust and consistency in your psychic mediumship?
-Are you seeking more depth and flow?
If your answer is yes to any of the above, this course is for you.
In this 10-week livestream intermediate psychic mediumship course, you will learn how to differentiate between working on an intuitive level with the aura, and working in the power of Spirit to present quality evidential mediumship.
Through guided meditation, visualisation and application of established techniques you will learn how to prepare and build up the energy, how to expand the way you work with the 'clairs' (clairvoyance, clairaudience and clairsentience) and how to manage optimum wavelength states for deeper links.
With group exercises, 1:1 practice readings, development circle work and discussion, this live, online course will provide a supportive, step-by-step programme to develop your gifts. Anastasia will guide you through an experiential progression to empower your unique style and presentation. This will enhance the quality and precision of your psychic mediumship work.
You will learn how to:

Connect with the aura and deliver quality aura readings
Deepen your application of the chakra system 
Tune into colour vibrations, manage wavelength states and expand the three 'clairs' for heightened awareness
Blend your energy with Spirit and maintain the link with single and multiple Spirit Communicators
Structure and deepen the authentic 'survival' evidence including the sensory narrative to present the Spirit Communicator's essence and pertinent message
Work in the power and language of Spirit and differentiate between what constitutes acceptable 'survival' evidence and what does not within an ethical framework
--
Entry requirements
--
We will not be recording these classes. One of the unique aspects of the College's online courses is that they are highly interactive. Participants are encouraged to discuss and share with the tutor and the group. These sharings can be very personal, and some may not feel comfortable with them being recorded. If you need to miss any sessions, your tutor will be happy to offer a brief outline of the material covered.
--
Previous participants say:
"Anastasia is a wonderful teacher with so much to offer. I enjoyed the various class exercises and she really knows how to hold space. I would love to attend more workshops with her and highly recommend others to follow her workshops."
"I really like the class. It makes me learn more about my gifts. I'm so thankful and happy that I got to be in this course."
"Anastasia more than lived up to expectations and I am delighted about that. She is warm and engaging, willing to address questions whenever they come up, flexible and yet so organised with a clear structure for what she was delivering. I really appreciated her encouragement and motivation too."
--
Course Schedule
There are 10 sessions for this course
| | | |
| --- | --- | --- |
| 1 | Monday 7th February 2022 | 6:00pm - 8:00pm |
| 2 | Monday 14th February 2022 | 6:00pm - 8:00pm |
| 3 | Monday 21st February 2022 | 6:00pm - 8:00pm |
| 4 | Monday 28th February 2022 | 6:00pm - 8:00pm |
| 5 | Monday 7th March 2022 | 6:00pm - 8:00pm |
| 6 | Monday 14th March 2022 | 6:00pm - 8:00pm |
| 7 | Monday 21st March 2022 | 6:00pm - 8:00pm |
| 8 | Monday 28th March 2022 | 6:00pm - 8:00pm |
| 9 | Monday 4th April 2022 | 6:00pm - 8:00pm |
| 10 | Monday 11th April 2022 | 6:00pm - 8:00pm |
This course will be live in our online classroom
All you need to take part is a good internet connection and a computer with a webcam, microphone and Zoom.
On booking this course, you will receive an email with the Zoom link to access it. Remember to check your spam folder if you don't receive this confirmation email in your inbox.
Please use the same link to access each of your course sessions.
Please send us a message if you have any questions. We hope you enjoy the course!
About Anastasia DeQuincy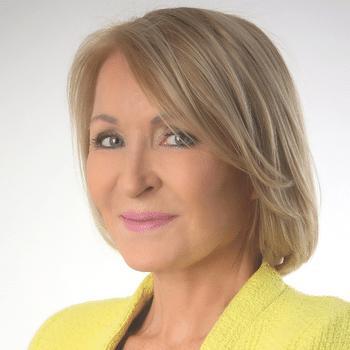 College tutor and psychic Medium Anastasia DeQuincy has a corporate background, and studied to develop her intuitive gifts at the College. She has a special interest in healing and psychology.
Read more about Anastasia
Register your interest
This course has already taken place, please register below and we'll let you know when it runs next.