From the moment you are born until the day your spirit leaves the physical body, your spirit guides are with you, bringing clarity, purpose and direction. 
Meeting your guides and connecting with them gives you access to trusted and protective guidance in these times of challenge and uncertainty. 
If you are developing your intuitive, psychic or mediumistic skills, you will need the assistance of your guides, helpers and gatekeepers in order to receive the information you require.
Over this 8-week interactive and dynamic introductory course, you will learn how to connect with your spirit guides, and how to build and maintain your relationship with them through your everyday life. We will also explore how to work with your guides, helpers and gatekeepers during intuitive, psychic and mediumistic readings.

You will learn:
How to connect with your spirit guides and understand how they communicate
How to ask for assistance, support or guidance from your spirit guides
How to work with your spirit guides, helpers, gatekeepers and what their role is in intuitive–psychic work
How to recognise and interpret signs, symbols, signals and messages from your spirit guides
How to differentiate spirit guides, helpers and gatekeepers from other spirit beings and how they provide assistance, support and information in our spiritual development and our day-to-day lives
Join us in this livestream course to learn how helpful and supportive your spirit guides, helpers and gatekeepers can be on the path of awakening.
--
Entry requirements
This course is open to all, and is your first step on the journey of psychic and mediumistic development.
If you are unsure, please read this article to find out which course level is right for you.
--
We will not be recording these classes. One of the unique aspects of the College's online courses is that they are highly interactive. Participants are encouraged to discuss and share with the tutor and the group. These sharings can be very personal, and some may not feel comfortable with them being recorded. If you need to miss any sessions, your tutor will be happy to offer a brief outline of the material covered.
--
Previous participants say:
"Herman is a very patient, helpful and encouraging teacher. I loved every minute of my course and learnt a great deal." 
"I highly recommend Hernan as a tutor."
"Hernan has a wonderful way of teaching and I enjoy his exercises in working in various ways. Most of all I see self-growth and I am gaining confidence in my readings. I am picking up some great tools."
"Always a good course and love working with Hernan."

--
Important notice: The UK switches to Greenwich Mean Time on Sunday 30 October 2022.
For our students in the UK, your digital clocks should adjust automatically. However, if you are joining from outside the UK, please double-check the start time of your classes after 30 October. Your class will start an hour later than previously.
Course Schedule
There are 8 sessions for this course
| | | |
| --- | --- | --- |
| 1 | Wednesday 21st September 2022 | 7:00pm - 9:00pm |
| 2 | Wednesday 28th September 2022 | 7:00pm - 9:00pm |
| 3 | Wednesday 5th October 2022 | 7:00pm - 9:00pm |
| 4 | Wednesday 12th October 2022 | 7:00pm - 9:00pm |
| 5 | Wednesday 19th October 2022 | 7:00pm - 9:00pm |
| 6 | Wednesday 26th October 2022 | 7:00pm - 9:00pm |
| 7 | Wednesday 2nd November 2022 | 7:00pm - 9:00pm |
| 8 | Wednesday 9th November 2022 | 7:00pm - 9:00pm |
This course will be live in our online classroom
All you need to take part is a good internet connection and a computer with a webcam, microphone and Zoom.
On booking this course, you will receive an email with the Zoom link to access it. Remember to check your spam folder if you don't receive this confirmation email in your inbox.
Please use the same link to access each of your course sessions.
Please send us a message if you have any questions. We hope you enjoy the course!
About Hernan Cotroneo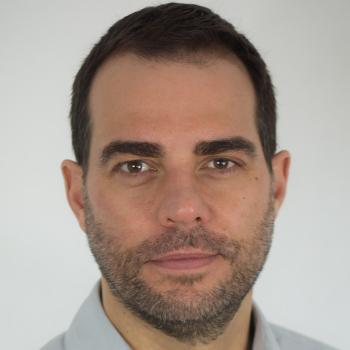 A psychic medium who trained as a psychologist specialising in Jungian symbolism and archetypes, Hernan Cotroneo combines the psychic and the psychological in his practice.
Read more about Hernan
Buy Now
To secure your place on this course click book now.
Price: £220.00
Become a member today and you will save £30.00 on this purchase. Find out more about membership.