Tony Stockwell is one of the most well-known and respected psychic mediums in England and we are pleased to offer this new course created by Tony, to help expand the mind of the medium.
There is so much more potential that we can bring to our demonstrations and readings, so much more energy, power and positivity that waits to be expressed. The 'other world' are willing to share a wealth of wisdom and soul guidance, if we allow our minds to be open to receive this.
In this online course, Tony will help you to:
Broaden your understanding of how to create deeper and more profound evidence and confirmation of the spirit you are communicating with 
Honour spirit's wishes regarding how they choose to be remembered, which can lead to a more expansive communication that reflect the spirit's need to voice its message
Within each spirit contact, you will be introduced to a more far-reaching approach to delivering your mediumship. This will include journeying to the spirit world with the recipient of your message, taking them with you within your mind travels, and allowing them to experience the other world too.
You will learn how to offer a far more magical experience to your future clients and audiences, where they will get to encounter the other world and receive something marvellous in return for themselves.
Honouring and remembering the old ways will also be covered in this course, including: 
Working under the veil
Candle gazing
Scrying water
These ways will enhance the connections you make.
Continuing to rise as a soul being in your spirit work is the key, so time will be offered to ensure that we, the medium, feel able to connect to the truly wonderful experience of your own soul's knowing.
--
We will not be recording these classes. One of the unique aspects of the College's online courses is that they are highly interactive. Participants are encouraged to discuss and share with the tutor and the group. These sharings can be very personal, and some may not feel comfortable with them being recorded. If you need to miss any sessions, your tutor will be happy to offer a brief outline of the material covered.

--

Previous participants say:
"Tony is such a gorgeous person. He made you feel instantly comfortable and bring so much light energy to his teachings."
"Tony was off the charts. He is the best experience I have had in a spiritual event / workshop."
"What a fabulous afternoon with Tony Stockwell! He managed to open up new horizons for me and hopefully I shall pursue further."
--
Course Schedule
There are 5 sessions for this course
| | | |
| --- | --- | --- |
| 1 | Tuesday 21st June 2022 | 7:30pm - 9:30pm |
| 2 | Tuesday 28th June 2022 | 7:30pm - 9:30pm |
| 3 | Tuesday 5th July 2022 | 7:30pm - 9:30pm |
| 4 | Tuesday 12th July 2022 | 7:30pm - 9:30pm |
| 5 | Tuesday 19th July 2022 | 7:30pm - 9:30pm |
This course will be live in our online classroom
All you need to take part is a good internet connection and a computer with a webcam, microphone and Zoom.
On booking this course, you will receive an email with the Zoom link to access it. Remember to check your spam folder if you don't receive this confirmation email in your inbox.
Please use the same link to access each of your course sessions.
Please send us a message if you have any questions. We hope you enjoy the course!
About Tony Stockwell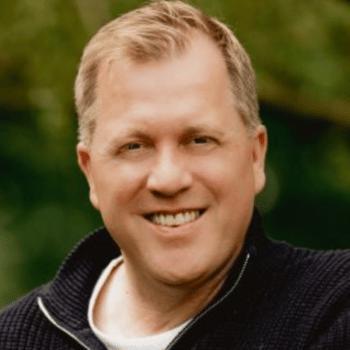 British psychic medium Tony Stockwell is known for his many appearances in the media, together with his tireless public demonstrations of mediumship both in the UK and abroad.
Read more about Tony
Buy Now
To secure your place on this course click book now.
Price: £180.00
Become a member today and you will save £30.00 on this purchase. Find out more about membership.