This 10-week online course is for intermediate/advanced students who want to work as a medium. If you would like to take your mediumship to the public, through church services, public presentations, and one-to-one sittings, this course is for you.
Over these 10 weeks, College Tutor Daniel Pitt will guide you to look at the various elements that make up your mediumistic awareness. You will explore how these elements can help birth your potential self, personally, mediumistically, and spiritually.
We will explore all of this by looking at you, the medium, and the integrations between your soul and personality. We will examine how this reflects on the sitter, and how it helps or hinders the intention of the spirit world through their communication. By developing your self-awareness, you will be challenged to understand yourself so as to be fully available to the influence of the spirit world.
Elements of focus in this course will include:
Physical: the body, 'I', accessing and using the wisdom which is our body
Emotional: the landscape of feeling and emotions and how they inform us
Intellectual: the potential of the mind and untapped power of our imagination
Environmental: the atmosphere around us, the world and universe
Spiritual: our soul, faith, and our relationship with divine consciousness
Energetic: the field of energy and how we move with it and let it inform us!
Freedom and aliveness within our being and mediumistic expression
Dan will facilitate these deep learnings through meditations, theory, practicums, discussion, and reflection.
--

Entry requirements
Anatomy of Mediumship is for those with existing mediumship abilities and a willingness to use their mediumistic awareness to serve humanity and the spirit world.
This course is open to those who have completed any Intermediate course and/or Advanced course at the College.
Those who have trained elsewhere, and who are proficient and confident in their psychic mediumship abilities are welcome.
If you are unsure if this course level is right for you, please read this article.
--
We will not be recording these classes. One of the unique aspects of the College's online courses is that they are highly interactive. Participants are encouraged to discuss and share with the tutor and the group. These sharings can be very personal, and some may not feel comfortable with them being recorded. If you need to miss any sessions, your tutor will be happy to offer a brief outline of the material covered.
--
Previous participants say:
"Daniel Pitt is amazing tutor! He is extremely knowledgeable and shares them freely. Supportive and generous!"
"Dan did an amazing job! He is a fantastic tutor and I recommend him highly."
"It was so nice to have a course that differs from the usual mediumship progression. I considered it more like a masterclass. The group was very much on the same wavelength all eager to learn and develop. No judgment and no competition among us. I think that was also due to Dan's positive and dynamic attitude. Loved it ❤️"
--
Important notice: The UK switches to Greenwich Mean Time on Sunday 30 October 2022.
For our students in the UK, your digital clocks should adjust automatically. However, if you are joining from outside the UK, please double-check the start time of your classes after 30 October. Your class will start an hour later than previously.
Course Schedule
There are 10 sessions for this course
| | | |
| --- | --- | --- |
| 1 | Wednesday 21st September 2022 | 7:00pm - 9:00pm |
| 2 | Wednesday 28th September 2022 | 7:00pm - 9:00pm |
| 3 | Wednesday 5th October 2022 | 7:00pm - 9:00pm |
| 4 | Wednesday 12th October 2022 | 7:00pm - 9:00pm |
| 5 | Wednesday 19th October 2022 | 7:00pm - 9:00pm |
| 6 | Wednesday 26th October 2022 | 7:00pm - 9:00pm |
| 7 | Wednesday 2nd November 2022 | 7:00pm - 9:00pm |
| 8 | Wednesday 9th November 2022 | 7:00pm - 9:00pm |
| 9 | Wednesday 16th November 2022 | 7:00pm - 9:00pm |
| 10 | Wednesday 23rd November 2022 | 7:00pm - 9:00pm |
This course will be live in our online classroom
All you need to take part is a good internet connection and a computer with a webcam, microphone and Zoom.
On booking this course, you will receive an email with the Zoom link to access it. Remember to check your spam folder if you don't receive this confirmation email in your inbox.
Please use the same link to access each of your course sessions.
Please send us a message if you have any questions. We hope you enjoy the course!
About Daniel Pitt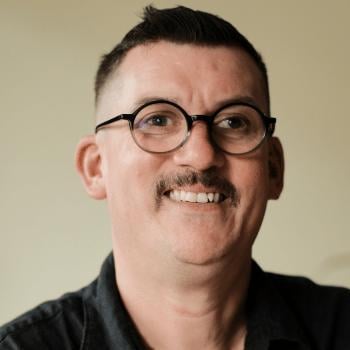 Daniel Pitt first awakened to his psychic abilities aged 11. After more than 20 years of exploring the spirit world, he is keen to help others feel the magic of how spirit can change and enhance their life.
Read more about Daniel
Buy Now
To secure your place on this course click book now.
Price: £250.00
Become a member today and you will save £30.00 on this purchase. Find out more about membership.