In this six-week online course, you will learn a method of breathwork, Conscious Connected Breathing, to align, relax and centre mind, body and spirit.
Through Conscious Connected Breathing, an invitation to spirit is initiated. You are invited into a deep state of relaxation, a dive into the void, to experience a shamanic journey into the realms of the subconscious mind where insights and guidance are gleaned and life-affirming affirmations seeded.
Your breath and breath pattern affects how you move, how you feel, your state of being, and how you react. In this livestream course, you will explore the significance of our birth experience and breath, the meaning of the word breath, and the steps to rediscovering your natural breath pattern.
Crystal sound bowls and a drum are included to assist in moving energy that may be stuck.
Benefits of Conscious Connected Breathing include:
Becoming present; learning to quiet the conscious monkey mind
Develop and/or strengthen your connection with spirit
Align your physical, emotional, mental and spiritual state of being
Discover the most efficient physiological method of breathing for 24 hours a day
Calm your body's nervous system
Learn to use your breath as a way to connect with spirit
Join Sven Carlson for this beneficial and potentially transformative experience:
1. Becoming present: Introduction to Conscious Connected Breathing
Learn the four steps to breathe in the most physiologically efficient way for the body
A brief history of breathwork will be followed with a guided meditation to explore the body and mind response to Conscious Connected Breathing
2. Spirit journey: A dive into the void
Using the breath you will be guided into a meditation to explore the subconscious mind. Entering into a relaxed alpha brain wave state quiets the conscious thinking mind and allows us to experience what is known as the universal healing state
3. Creating change: Healing affirmations
In a meditative state, positive affirmations are given to create a new mental emotional state of being. For some, these changes take place immediately and for others the planted seed begins to grow. Once these take hold, they can create sought-after changes in your life
4. Gaining insight: A deeper dive
A deeper journey into the subconscious mind where further exploration will take place. Insights are often received touching upon any unresolved issues to be acknowledged and healed
5. The invitation: Opening the heart
Through the breathwork you will experience positive affirmations for opening and living from the heart. Both self-love and empathy is a gift to yourself and others
6. Integration: A new perspective
The awareness of your breath will improve the quality of your life while strengthening your awareness and connection with spirit. Through this practice an integration of the body, mind, and soul can be achieved. How to continue your practice will be discussed
Each session will include a guided meditation with a different focus.
Here's what to expect:
--
Entry requirements
This course is open to all.
--
We will not be recording these classes. One of the unique aspects of the College's online courses is that they are highly interactive. Participants are encouraged to discuss and share with the tutor and the group. These sharings can be very personal, and some may not feel comfortable with them being recorded. If you need to miss any sessions, your tutor will be happy to offer a brief outline of the material covered.
--
Previous participants say:
"Fantastic. Sven is brilliant and so kind."
"Sven is really knowledgeable and has such a lovely style. He made it easy to ask questions and talk through issues. He explained the technique really clearly and I slept so well!"
"Excellent - I will be using the taught breathing technique regularly. Sven was an excellent tutor."

--

Course Schedule
There are 6 sessions for this course
| | | |
| --- | --- | --- |
| 1 | Sunday 18th September 2022 | 10:00am - 12:00pm |
| 2 | Sunday 25th September 2022 | 10:00am - 12:00pm |
| 3 | Sunday 2nd October 2022 | 10:00am - 12:00pm |
| 4 | Sunday 9th October 2022 | 10:00am - 12:00pm |
| 5 | Sunday 16th October 2022 | 10:00am - 12:00pm |
| 6 | Sunday 23rd October 2022 | 10:00am - 12:00pm |
This course will be live in our online classroom
All you need to take part is a good internet connection and a computer with a webcam, microphone and Zoom.
On booking this course, you will receive an email with the Zoom link to access it. Remember to check your spam folder if you don't receive this confirmation email in your inbox.
Please use the same link to access each of your course sessions.
Please send us a message if you have any questions. We hope you enjoy the course!
About Sven Carlson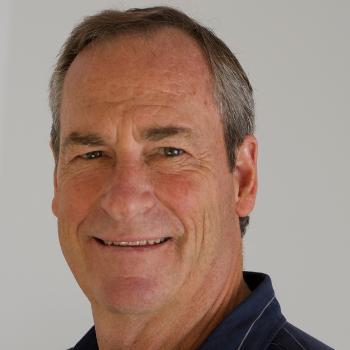 Sven Carlson is an advanced practitioner of the Rolf Method of Structural Integration, Reiki Master Teacher, NLP practitioner, Cranial Sacral practitioner and a highly skilled energy dowser.
Read more about Sven
Buy Now
To secure your place on this course click book now.
Price: £175.00
Become a member today and you will save £30.00 on this purchase. Find out more about membership.