Join Isabelle Benarous for a new perspective on health, focusing on the emotional origins of physical disorders, in this six-week livestream course.

This course will give you an awareness of how your emotions can affect your organs and create an imbalance in your body. It shows you how health disorders are the messengers that permit us to understand the struggles of our mind. 
Isabelle will teach you a powerful self-help protocol to help you identify the root of your health and life challenges.
You will discover important information about your mind-body connection, and how your thoughts and perceptions play a role in your biology. We will also explore the meaning of health issues related to the digestive system as well as the reproductive, pulmonary and urinary systems.
During this 6-week course, Isabelle believes you will have the opportunity to improve your self-awareness and change the way you perceive the world, allowing you to take direct control of your health.
The course curriculum will include:
The Human Being
The Biological Meaning of Illness
Our Organs and Evolution
The Four Types of Biological Conflicts
The Digesting System
The Reproductive System
The Pulmonary System
The Urinary System
--
We will not be recording these classes. One of the unique aspects of the College's online courses is that they are highly interactive. Participants are encouraged to discuss and share with the tutor and the group. These sharings can be very personal, and some may not feel comfortable with them being recorded. If you need to miss any sessions, your tutor will be happy to offer a brief outline of the material covered.
--
Previous participants say:
"This is a fascinating area of psychic phenomenon."
"Isabelle is a great teacher! She explains the concepts very well and gives great examples. Easy to listen to and approaches questions with humbleness and kindness."
"This was my second class with Isabelle and I hope there is another one soon!"
"I really enjoyed this course, Isabelle is incredibly knowledgeable, has a lovely style and facilitated the group really well. One of the best course I have attended for a long time."

--

Important notice: The UK switches to British Summer Time on Sunday 27 March 2022. 
For our students in the UK, your digital clocks should adjust automatically. However, if you are joining from outside the UK, please double-check the start time of your final class in the course. You will need to log in an hour earlier than previously.
--
Course Schedule
There are 6 sessions for this course
| | | |
| --- | --- | --- |
| 1 | Thursday 24th February 2022 | 7:00pm - 9:00pm |
| 2 | Thursday 3rd March 2022 | 7:00pm - 9:00pm |
| 3 | Thursday 10th March 2022 | 7:00pm - 9:00pm |
| 4 | Thursday 17th March 2022 | 7:00pm - 9:00pm |
| 5 | Thursday 24th March 2022 | 7:00pm - 9:00pm |
| 6 | Thursday 31st March 2022 | 7:00pm - 9:00pm |
This course will be live in our online classroom
All you need to take part is a good internet connection and a computer with a webcam, microphone and Zoom.
On booking this course, you will receive an email with the Zoom link to access it. Remember to check your spam folder if you don't receive this confirmation email in your inbox.
Please use the same link to access each of your course sessions.
Please send us a message if you have any questions. We hope you enjoy the course!
About Isabelle Benarous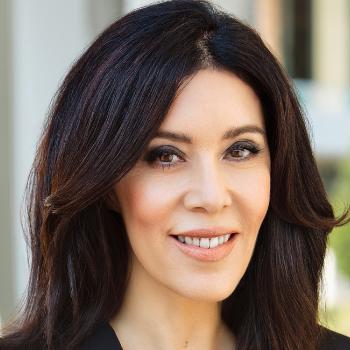 Isabelle Benarous is the founder of the BioReprogramming® Institute. She is a trainer in the sciences of Biological Decoding and Neurolinguistic-programming (certified INLPTA).
Read more about Isabelle
Register your interest
This course has already taken place, please register below and we'll let you know when it runs next.