The highly effective and rarely understood La Limpia – the Andean traditional energy cleansing ceremony – is frequently used whenever people get emotionally and physically sick. 
They may have attracted bad luck, curses, envy, the evil eye, or have problems in relationships or money. Some may contract entities, attachments, possession or other misfortunes. 
La Limpia is a simple yet powerful physical, emotional and spiritual purification process that can rebalance the energy field by removing or extracting negative energies and replace them with positive vibrations, renewed vigour, and optimism.

In this 6-week online program, Itzhak Beery, who studied this healing art with South American shamans for over 23 years, will teach you step-by-step each of the eleven parts that makes La Limpia such a powerful tool. Itzhak will explain the physical and spiritual meaning of each chosen element. This will enable you to perform the entire ceremony with your clients, friends, family or yourself. 
In this live, online 6-week course you will learn how to:

Create a sacred space and set up your altar
Find your sacred song or chant (Icaro)
Empower your Huaca – the sacred objects of power
Learn diagnostic and divination techniques - gazing, candle, palm, eggs
Practice Platica – shamanic deep listening and consultation
Camay – the blowing of Trago (sugar cane rum) for purification of the energy field
Use of green leaves, plants or herbs, fire, smoke, feathers, conch shell and rubbing of eggs to clear and extract bad energy
Use Agua de Florida, carnations or roses, and flowery aromatic oils for harmonisation
Learn about the relationship with and the use of volcanic healing stones, chunta spears, and sacred tobacco smoke for protection and blessings
The use of bells and other musical instruments and sounds for rebalancing vibrations
Prescribe different rituals, ceremonies and diets to be done at home for full integrations
This course is highly recommended for anyone who is in service of others, such as energy healers, shamans, therapists, body workers, reiki practitioners, lawyers and receptionists who are daily exposed to (and absorb negative energy from) the people who frequent them.
--
We will not be recording these classes. One of the unique aspects of the College's online events is that they are highly interactive. Participants are encouraged to discuss and share with the tutor and the group. These sharings can be very personal, and some may not feel comfortable with them being recorded.
--

Previous participants say:
"A great workshop with a wonderful tutor, very nicely presented."
"Itzhak's class was wonderful!"
"Many thanks for organising this amazing class. The teacher is truly outstanding and I would recommend both this teacher and also the CPS most highly."
"Itzhak's teaching was stimulating and very clear and the content very interesting."
--
Course Schedule
There are 6 sessions for this course
| | | |
| --- | --- | --- |
| 1 | Thursday 7th October 2021 | 7:00pm - 9:00pm |
| 2 | Thursday 14th October 2021 | 7:00pm - 9:00pm |
| 3 | Thursday 21st October 2021 | 7:00pm - 9:00pm |
| 4 | Thursday 28th October 2021 | 7:00pm - 9:00pm |
| 5 | Thursday 4th November 2021 | 7:00pm - 9:00pm |
| 6 | Thursday 11th November 2021 | 7:00pm - 9:00pm |
This course will be live in our online classroom
All you need to take part is a good internet connection and a computer with a webcam, microphone and Zoom.
On booking this course, you will receive an email with the Zoom link to access it. Remember to check your spam folder if you don't receive this confirmation email in your inbox.
Please use the same link to access each of your course sessions.
Please send us a message if you have any questions. We hope you enjoy the course!
About Itzhak Beery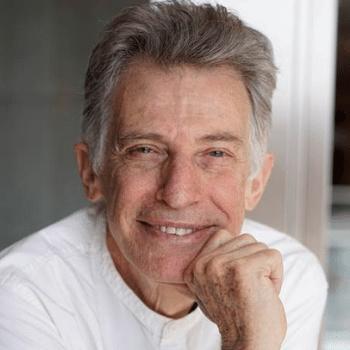 Itzhak Beery is an internationally renowned shamanic teacher, healer, speaker, community activist and author. He was initiated by his Kichwa teacher in Ecuador and by Amazonian Kanamari Pajè in Brazil.
Read more about Itzhak
Register your interest
This course has already taken place, please register below and we'll let you know when it runs next.