This course will introduce you to the seven main chakras, their qualities, function and what they do.
These important energy centres reflect our physical health and our place in the world. They are the gateways and storehouses of information, when we understand how to relate and connect with them we are able to access the information we often need to bring about real change in our lives.
We will also look at the metaphysics of imbalance and how that manifests in the body as illness and disease.
On this course we will learn:
How to balance our chakras and energy in general
How they relate and connect to other areas of your life
How to clear and cleanse
How to recharge and maintain these important energy centres
The chakras connect individually to colour, music, the planets and vibration, sending and receiving information and so much more.
Working with practical exercises, visualisations and meditations this course will introduce you to simple and effective techniques, in a grounded and supportive environment. To empower you and your work, and maintain both for optimum health.
Lucy will work with her team of Spirit Guides and Healers enabling participants to receive clearing and healing at each class, facilitating your journey forward. This is important work for anyone who wishes to work energetically, whether psychic, medium or healer.
--
We will not be recording these classes. One of the unique aspects of the College's online courses is that they are highly interactive. Participants are encouraged to discuss and share with the tutor and the group. These sharings can be very personal, and some may not feel comfortable with them being recorded. If you need to miss any sessions, your tutor will be happy to offer a brief outline of the material covered.
--
Previous participants say:
"Lucy is brilliant, it was my first course and I loved it!"
"Lucy is a wonderful teacher and I thoroughly enjoyed the Chakras course."
"The course has been absolutely great. Very informative, good content, very helpful for self development, deeper connection and lots of healing. All in all absolutely amazing course."
"I loved this course. Lucy is a great teacher and a generous and intuitive healer. It was really informative and interesting and the meditations and healing exercises were wonderful. I felt I learnt a lot and also had a noticeable shift in energy. Lucy was very supportive and encouraging of everyone in the group."
--

Course Schedule
There are 6 sessions for this course
| | | |
| --- | --- | --- |
| 1 | Tuesday 15th February 2022 | 5:00pm - 7:00pm |
| 2 | Tuesday 22nd February 2022 | 5:00pm - 7:00pm |
| 3 | Tuesday 1st March 2022 | 5:00pm - 7:00pm |
| 4 | Tuesday 8th March 2022 | 5:00pm - 7:00pm |
| 5 | Tuesday 15th March 2022 | 5:00pm - 7:00pm |
| 6 | Tuesday 22nd March 2022 | 5:00pm - 7:00pm |
This course will be live in our online classroom
All you need to take part is a good internet connection and a computer with a webcam, microphone and Zoom.
On booking this course, you will receive an email with the Zoom link to access it. Remember to check your spam folder if you don't receive this confirmation email in your inbox.
Please use the same link to access each of your course sessions.
Please send us a message if you have any questions. We hope you enjoy the course!
About Lucy Aumonier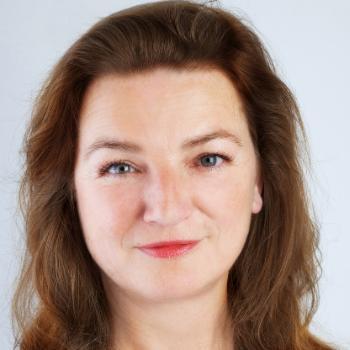 Lucy Aumonier is a College-accredited spiritual healer who works intuitively, psychically and mediumistically. She works consciously with her spirit team to restore balance and harmony.
Read more about Lucy
Register your interest
This course has already taken place, please register below and we'll let you know when it runs next.