This introductory astrology course offers you the opportunity to explore and understand the basics of birth chart interpretation.

Our horoscope is a "photograph" of the moment of our birth, a representation of the planets as seen from earth at a given time and place. Astrology gives us the tools to be able to gain helpful meaning from this "photograph". It is a symbolic and mythical language that enables us to understand ourselves and make meaning of our place in the world.

Over this eight week astrology course, Jackie will guide you through the fundamental building blocks of astrology, including interpreting your own and others' birth charts.
By the end of this course, you will be able to:

Understand how to locate the rising sign and build a birth chart
Identify the 10 main planets and their symbols, function and meaning
Identify and decipher the symbols and meanings of the 12 signs of the zodiac
Describe the modes and elements of each sign
Describe and discuss the meaning of the 4 quadrants and 12 houses that make up the birth chart
Understand the basic aspect structures in a birth chart:

Conjunctions, Sextiles and Squares
Trines, Oppositions and Quincunxes
--
Entry requirements
This course is open to all.
--

We will not be recording these classes. One of the unique aspects of the College's online courses is that they are highly interactive. Participants are encouraged to discuss and share with the tutor and the group. These sharings can be very personal, and some may not feel comfortable with them being recorded. If you need to miss any sessions, your tutor will be happy to offer a brief outline of the material covered.

--

Previous participants say:
"Jackie Henry was incredibly engaging and professional in her delivery. I very much enjoyed the content and style."
"It was a really informative and stimulating workshop and Jackie was really skilled and had a lovely manner. It was a bonus to get our birth charts done and be able to comment on each other's."
"Great tutor and lovely group."
--
Please be aware that there will be no class on Monday 6th June 2022.
Course Schedule
There are 8 sessions for this course
| | | |
| --- | --- | --- |
| 1 | Monday 30th May 2022 | 7:00pm - 9:00pm |
| 2 | Monday 13th June 2022 | 7:00pm - 9:00pm |
| 3 | Monday 20th June 2022 | 7:00pm - 9:00pm |
| 4 | Monday 27th June 2022 | 7:00pm - 9:00pm |
| 5 | Monday 4th July 2022 | 7:00pm - 9:00pm |
| 6 | Monday 11th July 2022 | 7:00pm - 9:00pm |
| 7 | Monday 18th July 2022 | 7:00pm - 9:00pm |
| 8 | Monday 25th July 2022 | 7:00pm - 9:00pm |
This course will be live in our online classroom
All you need to take part is a good internet connection and a computer with a webcam, microphone and Zoom.
On booking this course, you will receive an email with the Zoom link to access it. Remember to check your spam folder if you don't receive this confirmation email in your inbox.
Please use the same link to access each of your course sessions.
Please send us a message if you have any questions. We hope you enjoy the course!
About Jackie Henry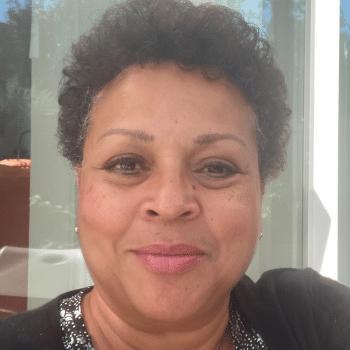 Jackie Henry has been learning and practising astrology for about 40 years. She is also a trained psychotherapist and takes a psychological approach to her lifecharting work.
Read more about Jackie
Buy Now
To secure your place on this course click book now.
Price: £200.00
Become a member today and you will save £30.00 on this purchase. Find out more about membership.