In this six-week livestream introductory course, Liesl Duffy will guide you through the fundamentals of opening the doorway to the Angelic Realm.
This course is open to all, and is a prerequisite for those who wish to progress to the Angel Mediumship Foundation course. The Angel Mediumship Foundation course runs each term.

Week 1 
Who are the angels? How do they serve? Listening to the inner voice...
Week 2 
Clearing and preparing the space, centering and grounding for enhancing intuitive sensitivity and protection

Week 3 
Using your energy field to sense and connect with guardian angels, and how to receive
Week 4 
Exploring your own intuitive gifts with Archangels; receiving angelic healing
Week 5 
Sensing different angelic energies and how they share guidance
Week 6
Reviewing the fundamentals; energetic housekeeping; a daily practice
Each week there will be guided meditations and visualisations to help you begin to build confidence and trust in your own intuitive connection with the angels. There will be opportunities to share your experience through discussion and to receive guidance, healing and personal messages.
If you have previously completed Foundation and/or the Intermediate courses with Liesl and Kim, you do not need to do this course and can go ahead to join the Foundation and Intermediate courses on offer.
--
We will not be recording these classes. One of the unique aspects of the College's online courses is that they are highly interactive. Participants are encouraged to discuss and share with the tutor and the group. These sharings can be very personal, and some may not feel comfortable with them being recorded. If you need to miss any sessions, your tutor will be happy to offer a brief outline of the material covered.
--
Previous participants say:
"It was a pleasant joyful experience with Liesl. She is a very good mentor, truly a gift for your school. And I hope to see her again at her classes."
"The course was very informative and Liesl is always welcoming and thorough in her explanations. I loved the meditations we did during each lesson."
"Liesl Is a delight! She is so positive, fun and caring. Her meditations are magical and healing, and the classes are fun, interesting and uplifting. I can't recommend her classes highly enough."
--
Important notice: The UK switches to British Summer Time on Sunday 27 March 2022.
For our students in the UK, your digital clocks should adjust automatically. However, if you are joining from outside the UK, please double-check your time zone against the start time of the final class in this course. You will need to log in an hour earlier than previously.
Course Schedule
There are 6 sessions for this course
| | | |
| --- | --- | --- |
| 1 | Wednesday 23rd February 2022 | 7:00pm - 9:00pm |
| 2 | Wednesday 2nd March 2022 | 7:00pm - 9:00pm |
| 3 | Wednesday 9th March 2022 | 7:00pm - 9:00pm |
| 4 | Wednesday 16th March 2022 | 7:00pm - 9:00pm |
| 5 | Wednesday 23rd March 2022 | 7:00pm - 9:00pm |
| 6 | Wednesday 30th March 2022 | 7:00pm - 9:00pm |
This course will be live in our online classroom
All you need to take part is a good internet connection and a computer with a webcam, microphone and Zoom.
On booking this course, you will receive an email with the Zoom link to access it. Remember to check your spam folder if you don't receive this confirmation email in your inbox.
Please use the same link to access each of your course sessions.
Please send us a message if you have any questions. We hope you enjoy the course!
About Liesl Duffy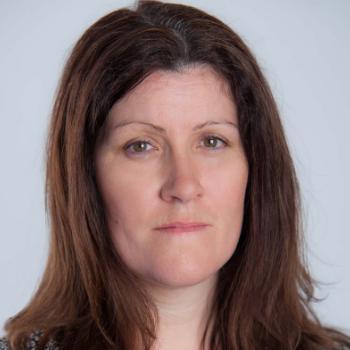 Having trained at the College, Liesl now works with the angels, guides and ascended masters to offer guidance that can assist her clients in all areas including relationships, career, life purpose and spirituality.
Read more about Liesl
Register your interest
If you're interested in finding out more about this course, please register below and we'll be in touch with more information once available.