In this 10-week livestream angel mediumship course, we will explore and learn the basic skills required to develop a firm foundation for working with the angelic realm.
You will learn how to connect safely to the angels, recognise their presence and strengthen your connection to these beings of light.
This will be done via meditation, channelled messages, teaching and practical exercises. There will be an opportunity for you to receive healing and guidance and to discover and build upon your own spiritual gifts.
We will also explore ways to be heart-centred to enable you to recognise and listen to your own intuition. You will learn more about specific archangels and guides and how to work with them and gain insight into your own spiritual path.
--

Entry requirements
--

We will not be recording these classes. One of the unique aspects of the College's online courses is that they are highly interactive. Participants are encouraged to discuss and share with the tutor and the group. These sharings can be very personal, and some may not feel comfortable with them being recorded. If you need to miss any sessions, your tutor will be happy to offer a brief outline of the material covered.
--
Previous participants say:
"Liesl is lovely and also a very good teacher. Her meditations are great."
"Liesl is an amazing teacher."
"I wouldn't hesitate in recommending the course to anyone who wanted to learn about the angels."
"I greatly enjoyed the Angel Foundation level course with Liesl Duffy. She has a charming personality. Her playfulness, wit, gentleness and compassion always left me feeling uplifted, energised and bursting with good feeling. I experienced some lovely, moving meditations. She really taught me how to ground and protect, how to open and close my energy. I have been offered such tools that I am able to use regularly in my own meditation practice."
"The class was very welcoming and atmosphere was warm and friendly. We had lots of opportunity to share experience and ideas and ask Liesl questions. I give 10 out of 10 and I am looking forward to the intermediate level course."
--

Course Schedule
There are 10 sessions for this course
| | | |
| --- | --- | --- |
| 1 | Tuesday 24th May 2022 | 7:00pm - 9:00pm |
| 2 | Tuesday 31st May 2022 | 7:00pm - 9:00pm |
| 3 | Tuesday 7th June 2022 | 7:00pm - 9:00pm |
| 4 | Tuesday 14th June 2022 | 7:00pm - 9:00pm |
| 5 | Tuesday 21st June 2022 | 7:00pm - 9:00pm |
| 6 | Tuesday 28th June 2022 | 7:00pm - 9:00pm |
| 7 | Tuesday 5th July 2022 | 7:00pm - 9:00pm |
| 8 | Tuesday 12th July 2022 | 7:00pm - 9:00pm |
| 9 | Tuesday 19th July 2022 | 7:00pm - 9:00pm |
| 10 | Tuesday 26th July 2022 | 7:00pm - 9:00pm |
This course will be live in our online classroom
All you need to take part is a good internet connection and a computer with a webcam, microphone and Zoom.
On booking this course, you will receive an email with the Zoom link to access it. Remember to check your spam folder if you don't receive this confirmation email in your inbox.
Please use the same link to access each of your course sessions.
Please send us a message if you have any questions. We hope you enjoy the course!
About Liesl Duffy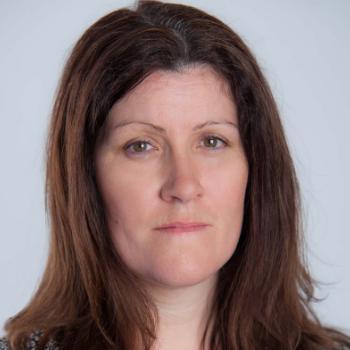 Having trained at the College, Liesl now works with the angels, guides and ascended masters to offer guidance that can assist her clients in all areas including relationships, career, life purpose and spirituality.
Read more about Liesl
Buy Now
To secure your place on this course click book now.
Price: £220.00
Become a member today and you will save £30.00 on this purchase. Find out more about membership.