In this 10-week online course, you will continue to develop and enhance your unique connection with multi-dimensional celestial beings from the angelic realm.
You will learn how to strengthen your connection to the angels and to spirit by enhancing your own natural intuitive gifts and talents. The focus will be on how to be heart-centred and give messages of inspiration, healing and love to others from the angels and ascended masters.
You will also gain insight and guidance on your own soul path and receive healing and guidance from the angels and guides. By creating a context and framework for channelling messages you will learn how to get more detail and bring through relevant, practical information and guidance.
You will be able to practice and develop the skills necessary to build confidence in your own unique way of working with angels. We will learn how to work and connect with individual angels and ascended masters and other members of your spiritual team of support.
--
Entry requirements
--
We will not be recording these classes. One of the unique aspects of the College's online courses is that they are highly interactive. Participants are encouraged to discuss and share with the tutor and the group. These sharings can be very personal, and some may not feel comfortable with them being recorded. If you need to miss any sessions, your tutor will be happy to offer a brief outline of the material covered.
--
Previous participants say:
"I loved Liesl's class and was so happy to be back."
"I adore Liesl's teaching. I feel really supported by her. She is fun but tough when she needs to be. She is humble and honest and connects easily and beautifully with the higher realms. I love being in her class. My confidence and trust in my intuition and my gifts have developed a lot for her teaching."
"Liesl has a wonderful energy and inspiring relationships with a the angels!" 
"I thought online would not be as engaging but it works well. Liesl's way of teaching includes everyone at any level of understanding and she makes you always feel so welcome and gives so much encouragement and willing to help and support you! I'm looking forward to attending her classes again. Thanks Liesl for your love always."
--

Course Schedule
There are 10 sessions for this course
| | | |
| --- | --- | --- |
| 1 | Monday 23rd May 2022 | 10:00am - 12:00pm |
| 2 | Monday 30th May 2022 | 10:00am - 12:00pm |
| 3 | Monday 6th June 2022 | 10:00am - 12:00pm |
| 4 | Monday 13th June 2022 | 10:00am - 12:00pm |
| 5 | Monday 20th June 2022 | 10:00am - 12:00pm |
| 6 | Monday 27th June 2022 | 10:00am - 12:00pm |
| 7 | Monday 4th July 2022 | 10:00am - 12:00pm |
| 8 | Monday 11th July 2022 | 10:00am - 12:00pm |
| 9 | Monday 18th July 2022 | 10:00am - 12:00pm |
| 10 | Monday 25th July 2022 | 10:00am - 12:00pm |
This course will be live in our online classroom
All you need to take part is a good internet connection and a computer with a webcam, microphone and Zoom.
On booking this course, you will receive an email with the Zoom link to access it. Remember to check your spam folder if you don't receive this confirmation email in your inbox.
Please use the same link to access each of your course sessions.
Please send us a message if you have any questions. We hope you enjoy the course!
About Liesl Duffy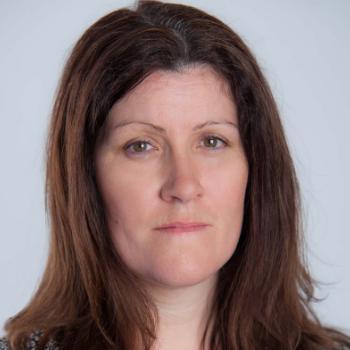 Having trained at the College, Liesl now works with the angels, guides and ascended masters to offer guidance that can assist her clients in all areas including relationships, career, life purpose and spirituality.
Read more about Liesl
Buy Now
To secure your place on this course click book now.
Price: £230.00
Become a member today and you will save £30.00 on this purchase. Find out more about membership.