Join us for a guided series of meditations and visualisations to create an inner sanctuary – an Ark of Light Within. This Ark of Light will carry you gracefully through these transformational times.
There is a sense of chaos, uncertainty and confusion in the world around us. And the chaos only appears to be increasing. We can gracefully navigate this growing chaos if we are firmly anchored in our own, internal sacred space of reflection and meditation.
In this series of six spontaneously guided meditation and visualisation sessions, we will create an inner sacred space for ourselves. Guided by Kim's soothing voice, and with the help of the vast fields of energy and inspiration known as the Archangels, we will build our own Ark of Light.
Our Ark, entirely unique to us, is guided by the Archangels Michael, Metatron, Azriel, Gabriel, Raphael, Uriel, Haniel, Jophiel and Sandalphon. They will each bring their own energy signatures to our project.
By building and creating this Ark of Light with the guidance of the angelic realm, we create a strong field of sovereignty. We develop resilience, higher levels of creativity, discernment, and a deeper connection with our intuition.

Kim looks forward to sharing with you. As ever, steady in the light.
--
Entry requirements
This course is open to all.
--
We will not be recording these classes. One of the unique aspects of the College's online courses is that they are highly interactive. Participants are encouraged to discuss and share with the tutor and the group. These sharings can be very personal, and some may not feel comfortable with them being recorded. If you need to miss any sessions, your tutor will be happy to offer a brief outline of the material covered.
--
Previous participants say:
"Really great course! I had such an amazing experience whilst learning and really enjoyed it!"
"I thoroughly enjoyed every week. I liked Kim's down to earth manner."
"Kim is an amazing tutor and I would definitely recommend her and her course to anyone curious to learn about the angelic realm."
--
Important notice: The UK switches to Greenwich Mean Time on Sunday 30 October 2022.
For our students in the UK, your digital clocks should adjust automatically. However, if you are joining from outside the UK, please double-check the start time of your classes after 30 October. Your class will start an hour later than previously.
Course Schedule
There are 6 sessions for this course
| | | |
| --- | --- | --- |
| 1 | Thursday 29th September 2022 | 7:00pm - 8:30pm |
| 2 | Thursday 6th October 2022 | 7:00pm - 8:30pm |
| 3 | Thursday 13th October 2022 | 7:00pm - 8:30pm |
| 4 | Thursday 20th October 2022 | 7:00pm - 8:30pm |
| 5 | Thursday 27th October 2022 | 7:00pm - 8:30pm |
| 6 | Thursday 3rd November 2022 | 7:00pm - 8:30pm |
This course will be live in our online classroom
All you need to take part is a good internet connection and a computer with a webcam, microphone and Zoom.
On booking this course, you will receive an email with the Zoom link to access it. Remember to check your spam folder if you don't receive this confirmation email in your inbox.
Please use the same link to access each of your course sessions.
Please send us a message if you have any questions. We hope you enjoy the course!
About Kim Pilkington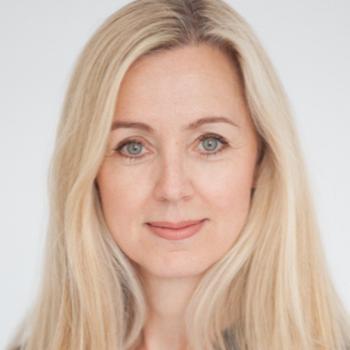 College alumnus Kim Pilkington teaches how to work with the energy of spirit guides, ascended masters and angels to bring through messages of practical guidance, love and hope.
Read more about Kim
Buy Now
To secure your place on this course click book now.
Price: £145.00
Become a member today and you will save £35.00 on this purchase. Find out more about membership.