Probationer Alison Wem is a friendly and approachable psychic medium who trained at the College. 
Naturally gifted, Alison's strength is working with spirit to provide you with inspirational, uplifting messages that help guide your life.
--
Previous clients say:
"Alison gave a very accurate reading, was warm an insightful - would definitely recommend."
"Very nice reading. Alison was warm and provided very good spiritual insight into where I'm at right now - definitely would l love another reading."
"It was very helpful and fitted in exactly with what was happening in my life right now. I would definitely have another session."
--
First, select your timeslot
Choose from the dates and start times offered below.
This consultation lasts 60 minutes.
All consultation time slots are UK Local time. more information
About Alison Wem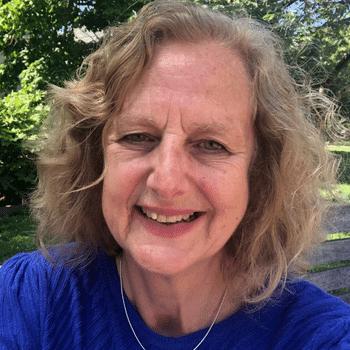 Psychic medium Alison Wem grew up in a family of natural healers & psychic mediums. She studied psychic mediumship at the College with Gerrie March, and now offers readings with us.
Read more about Alison
Book A Consultation
Alison Wem offers remote consultations via Zoom or telephone.
Probationer Psychic and Mediumship: 60 minute consultation
To secure your preferred consultation time slot click book now.
Remember: All time slots are UK local time.
Price: £35.00