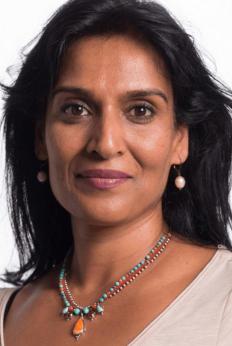 For over 25 years, yoga teacher Kamini Desai, PhD, has created an exciting body of teachings combining western psychology and eastern philosophy. 
Trained at the Kripalu Centre for Yoga and Health, with degrees in Anthropology and Psychology from Smith College and La Salle University, Kamini is a pioneer in the field of yoga and yoga nidra. She is also the developer of the core program curriculum of the Amrit Yoga Institute. Her books include Life Lessons, Love Lessons and Yoga Nidra: The Art of Transformational Sleep.
Her hands-on, experiential style of teaching yoga has been welcomed in numerous countries around the world. 
Discover more at kaminidesai.com (link opens in a new window).