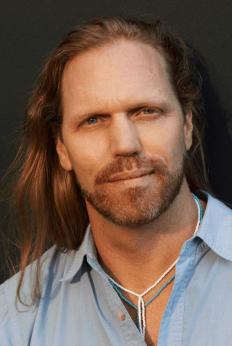 John Lockley is one of the first modern white men in recent history to become a fully initiated Xhosa sangoma (African shaman). His journey began while working as a medic in the South African military towards the end of apartheid.
He trained extensively under Zen master Su Bong in South Korea before returning back to post-apartheid South Africa where he spent 10 years in apprenticeship with MaMngwevu, a medicine woman from the Xhosa tribe.
She named him Cingolweendaba, meaning the messenger or connector between people and cultures. John now splits his time teaching in South Africa, Ireland, Europe, and the US, facilitating Way of the Leopard shamanic retreats.
Learn more about John's shamanic work in his book, Leopard Warrior: A Journey Into the African Teachings of Ancestry, Instinct, and Dreams, or visit his website.
Coming up with John Lockley
John Lockley

Workshops

Open to all

Through ceremony and ritual, discover an ancient healing practice that heals the family lines.
See our full What's On Calendar