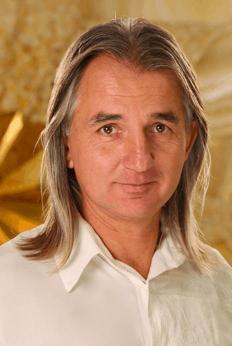 Named an Ambassador of Peace, Braco is a faith healer who received the Peace Pole at a United Nations community event in New York, an accolade previously given to His Holiness, the Dalai Lama. 
Braco's events are visited by celebrities like Donna Karan, Naomi Campbell and Andie MacDowell. But they do not go to hear Braco talking. They go to experience the beauty of his silent gaze. Braco's presence is therapy in itself. He can show us the truth about ourselves. 
Don't just take our word for it: take a look at his faith healing work at braco-tv.me (link opens in a new window).