Have you ever felt great, then someone corners you and starts telling you their woes? The more you listen, the more they suck all the joy out of you?
Have you ever felt pretty neutral about a situation and then, all of a sudden, you get a strong feeling of anxiety about it for no apparent reason?
In the world of energy and information, the strongest emotion wins. Intuitive art can give you an inside peek at the energy that is controlling how you feel. 
In this livestream workshop, June-Elleni will show you how to create strong, uplifting energy using intuitive art and psychic drawing. You will learn how to use intuitive art and few subtle physical manoeuvres to change the energy of a situation in any moment. 
Yes, and wouldn't it be great if you could be the strongest energy in the room, so your uplifting energy affects everyone else too?

Please remember to bring:
Drawing paper

SOFT pastels or blackboard chalks: ideally include around 6 to 8 of your favourite colours
A fixative - June-Elleni uses hairspray as it doesn't smell as strong and is cost-effective
--
We will not be recording this workshop. One of the unique aspects of the College's online events is that they are highly interactive. Participants are encouraged to discuss and share with the tutor and the group. These sharings can be very personal, and some may not feel comfortable with them being recorded. 
--
Previous participants say:
"I am already looking forward to June-Elleni's next workshop! She is great. I always gain valuable knowledge about psychic art but also life! I felt that this workshop has deepened my spiritual connection."
"Great session and I learnt some interesting techniques on top of the ones I already use. The tutor was very encouraging and gave us confidence to develop further."
"June-Elleni is a fantastic teacher, in an ideal world would love to do her intuitive art classes regularly."
--
This workshop will be live in our online classroom
All you need to take part is a good internet connection and a computer with a webcam, microphone and Zoom.
On booking this workshop, you will receive an email with the Zoom link to access it. Remember to check your spam folder if you don't receive this confirmation email in your inbox.
Please send us a message if you have any questions. We hope you enjoy the workshop!
About June-Elleni Laine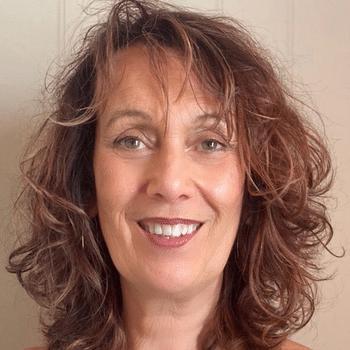 Having worked as a soul artist and clairvoyant for over 20 years, June-Elleni Laine is ideally equipped to teach spirit connection. She is fascinated by drawing portraits of loved ones in spirit.
Read more about June-Elleni
Register your interest
This workshop has already taken place, please register below and we'll let you know when it runs next.