Dreams are like glimpses into another realm. They can charm, overwhelm, cause anxiety or open you up to new ideas. 

Contemporary society tends to underrate the importance of dreams. However, in ancient cultures, dreams were thought of as important messengers. Even children's dreams were recorded and interpreted with significance for the whole community. Aborigines in particular understood that life is simply dreamed by us, and that our problems can be neutralised when we become a more conscious dreamer.
But what do our dreams mean? And how can intuitive art and psychic drawing help us to interpret them?
When you learn to interpret dreams as inspirational messages, you will gain a valuable addition to your toolbox. And intuitive art is a helpful way to unpack our dreams of day or night.

In this livestream workshop, June-Elleni will guide you to interpret your night-time dreams if you remember them. If you don't recall your night dreams, June-Elleni will guide you to find your dreams of the day. Together you will unlock the secret language of your inner-tutor (intuition). 
Be ready to explore your dreams with a useful tool that enhances your own life... and the lives of others' as you will learn to do interpretations for them, too.
This workshop is open to all. You do not need any artistic ability to enjoy it!
Please remember to bring:
A memory of a dream of the night - or a dream of the day
Drawing paper
SOFT pastels or blackboard chalks: a selection of colours that inspire you, include around 6 to 8 colours
A fixative - June-Elleni uses hairspray as it doesn't smell as strong and is cost-effective
Notebook and pen
--
We will not be recording these classes. One of the unique aspects of the College's online courses is that they are highly interactive. Participants are encouraged to discuss and share with the tutor and the group. These sharings can be very personal, and some may not feel comfortable with them being recorded. If you need to miss any sessions, your tutor will be happy to offer a brief outline of the material covered.
--
Previous participants say:
"June Elleni-Laine is a great teacher, very passionate about psychic art. She makes all her students feel at ease. She is always encouraging us."

"What a wonderful insight. Everyone was incredibly accommodating with very, very interesting people joining."
"June-Elleni is a fantastic teacher, can't wait for the next workshop with her."
"Enjoyed the workshop so much I have signed up for her eight-week course."
--

This workshop will be live in our online classroom
All you need to take part is a good internet connection and a computer with a webcam, microphone and Zoom.
On booking this workshop, you will receive an email with the Zoom link to access it. Remember to check your spam folder if you don't receive this confirmation email in your inbox.
Please send us a message if you have any questions. We hope you enjoy the workshop!
About June-Elleni Laine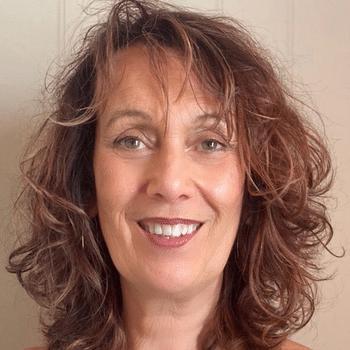 Having worked as a soul artist and clairvoyant for over 20 years, June-Elleni Laine is ideally equipped to teach spirit connection. She is fascinated by drawing portraits of loved ones in spirit.
Read more about June-Elleni
Register your interest
If you're interested in finding out more about this workshop, please register below and we'll be in touch with more information once available.