During this interactive online workshop, you will explore soul contracts and soul pods, soul mates and twin flame connections. 
Understanding soul contracts, soul pods, soul mates & twin flames is key to unravelling the mystery of who we really are. By looking at things differently and questioning the clues around us, we find it easier to navigate our soul path, our life journey, and to embrace the sometimes challenging relationships the universe aligns to cross our path. 
In this workshop, we'll dive into what each of these groups mean for your higher self, and what each encourages you to reflect upon. For example, we'll look at why we travel through time and space with soul pods, and how these individuals show up for us. It will become clearer why those closest to us, for example our family members, can often trigger us so much.
We will learn how to grow through our connections to others, whether that be soul contract, soul pod, soul mate or twin flame. We will also explore how to make life decisions in a new way, leading to a happier more fulfilled environment. 
Finally, these insights support us in manifesting the future we desire, instead of being ambushed, thrown off track and affected by other's emotions and repeating patterns. Until we become consciously aware of the life we're currently living, and make conscious changes, we will continue to attract the same repeating patterns. 
So, let's co-create together with the universe and manifest a life you love! 

--

We will not be recording this workshop. One of the unique aspects of the College's online events is that they are highly interactive. Participants are encouraged to discuss and share with the tutor and the group. These sharings can be very personal, and some may not feel comfortable with them being recorded.
--
Previous participants say:
"I thoroughly enjoyed the workshop with Anne. I gained a lot of clarity and had a lot of clearing. Anne really knows what she is talking about and is a great teacher. I was happy to take this day off for myself and go within."

"Excellent course. Ann had done loads of preparation and was very kind, supportive and knowledgeable. She also made the course fun and engaging on Zoom."
"I enjoyed the workshop very much and especially liked working with Anne. She brings tremendous attention and focus to the work and a wealth of knowledge."
--
This workshop will be live in our online classroom
All you need to take part is a good internet connection and a computer with a webcam, microphone and Zoom.
On booking this workshop, you will receive an email with the Zoom link to access it. Remember to check your spam folder if you don't receive this confirmation email in your inbox.
Please send us a message if you have any questions. We hope you enjoy the workshop!
About Anne Bayford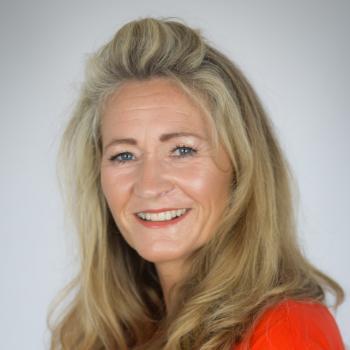 A near-death experience awoke Anne Bayford to different energy fields and dimensions. She is a skilled psychic medium, cognitive hypnotherapist, neurolinguistic practitioner and life coach.
Read more about Anne
Buy Now
To secure your place on this workshop click book now.
Price: £80.00
Become a member today and you will save £20.00 on this purchase. Find out more about membership.