As the Spring Equinox energies begin to gather momentum, Sarah Jane will share practical ways to harness its abundance, joy and balance.
Known as Ostara in the Celtic Wheel of the Year, the Spring Equinox, which falls on 20th March, is when day and night are in equal balance. The energy at this time of year is particularly potent, and Sarah Jane will show you how you can bring it into your life for healing.
Using crystals, the elements, and other sacred ways to bring you back into alignment, Sarah Jane will teach you how to connect with the deities in preparation for the Spring Equinox. 

These deities bring fresh beginnings, inspiration, positivity, and creativity, and teach us to stand in our power. 
Join them as you let go of that which no longer serves you and invite into your life your dreams and aspirations.

--
We will not be recording this workshop. One of the unique aspects of the College's online events is that they are highly interactive. Participants are encouraged to discuss and share with the tutor and the group. These sharings can be very personal, and some may not feel comfortable with them being recorded.

--
Previous participants say:
"The time and effort this facilitator put into preparation for this workshop goes far beyond what I have seen before. Sarah Jane was warm and sensitive to everyone's needs. I enjoyed this workshop. I hope that she will have the opportunity to return to the College."
"Sarah Jane Dennis delivered an amazing workshop and I now feel totally balanced. We learnt about the Goddess and how to make an Altar and a magical hazel wood wand. I hope Sarah Jane can deliver more Goddess workshops for the Summer Solstice, The Autumn Equinox and Winter Solstice."
--

This workshop will be live in our online classroom
All you need to take part is a good internet connection and a computer with a webcam, microphone and Zoom.
On booking this workshop, you will receive an email with the Zoom link to access it. Remember to check your spam folder if you don't receive this confirmation email in your inbox.
Please send us a message if you have any questions. We hope you enjoy the workshop!
About Sarah Jane Dennis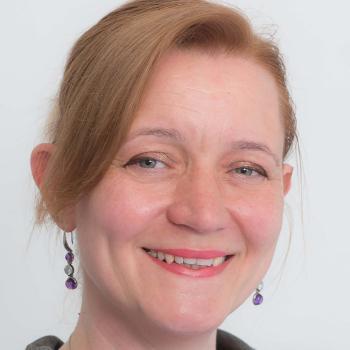 Priestess of Avalon Sarah Jane Dennis is an accredited crystal healer and master teacher of Angelic Reiki. She is well-versed in various modalities, all of which she brings to her practice.
Read more about Sarah Jane
Register your interest
If you're interested in finding out more about this workshop, please register below and we'll be in touch with more information once available.