Tune in with Maria Antoniou for an enriching, healing and uplifting experience with your guardian angels and spirit guides in this livestream workshop.
Through guided meditation and visualisation, Maria will guide you to connect with your spirit guides and guardian angels, strengthening your link to them while opening the space to receive helpful insight and healing.

During the workshop, we will focus on healing specific chakras, which Maria will intuitively choose for the unique group collective. Our energetic collaboration with our angels and guides will give us insight to any blocks in our chakras that prevent us from fulfilling our potential.
Prepare for an enjoyable day of collaboration and energetic healing with your team of helpers in spirit.
--
We will not be recording this workshop. One of the unique aspects of the College's online events is that they are highly interactive. Participants are encouraged to discuss and share with the tutor and the group. These sharings can be very personal, and some may not feel comfortable with them being recorded.
--
Previous participants say:
"Maria was an amazing teacher. I did know her before on previous experience, for sure I would recommended her."
"Maria is fantastic and the day was both fun and a great learning experience."
"I really loved Maria and the participants, and loved the exercises."

"What a great workshop and definitely a workout! Maria packed in loads of encouragement and guidance along with plenty of practice and exercises." 
"The class was small which gave the opportunity to feel welcome and included. Maria is a great teacher with a warm heart and I could tell she very much wanted us to get as much as we could out of the few hours we had together."
--
This workshop will be live in our online classroom
All you need to take part is a good internet connection and a computer with a webcam, microphone and Zoom.
On booking this workshop, you will receive an email with the Zoom link to access it. Remember to check your spam folder if you don't receive this confirmation email in your inbox.
Please send us a message if you have any questions. We hope you enjoy the workshop!
About Maria Antoniou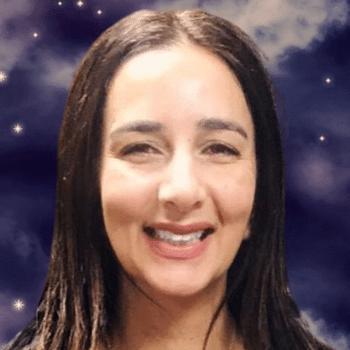 College Tutor Maria Antoniou was aware of her mediumistic abilities since an early age. She suppressed them for years, but eventually came to train at the College. She now teaches with us.
Read more about Maria
Buy Now
To secure your place on this workshop click book now.
Price: £75.00
Become a member today and you will save £20.00 on this purchase. Find out more about membership.