The concept of ancestral wounding, something that has been alive in shamanic medicine for many years, is now coming to the fore through scientific advances and the study of epigenetic changes.
Trauma that is inherited can have a literal effect on the inner workings of the physical body on a cellular level, creating the potential for health problems later in life. Shamanic traditions give us access to the tools needed to heal these inter-generational traumas, thus changing the course of people's lives.
However, the need to heal our ancestors, or more importantly our connection to them, is something that can be observed in many modern phenomena beyond the individual and is affecting our societies in profound ways.
People displacement, lack of belonging, environmental degradation, the breakdown of communities and families, loss of meaning and spiritual connection, perpetual violence and abuse, all these things may have some roots in the ancestral legacies we carry.
In this online workshop we will explore, directly through shamanic trance and ceremony, any ancestral wounding patterns that you may be carrying as individuals. We will look at the effect these patterns may have had on your life journey thus far, and how releasing and healing these patterns may change the course of your destiny.
We will explore ways to recover the 'ancestral gold', unexpressed talents and gifts that have been passed down your ancestral lineage that can bring greater sense of meaning and power into your lives.
We will do this through the shared experienced of being online and in ceremony together.
--

We will not be recording this workshop. One of the unique aspects of the College's online events is that they are highly interactive. Participants are encouraged to discuss and share with the tutor and the group. These sharings can be very personal, and some may not feel comfortable with them being recorded.
--

Previous participants say:
"It was an amazing workshop...my first in the area of shamanism. Jez was extremely helpful and held the space well for the group. I loved it!!"
"Wow had an amazing time connecting and removing negative ancestral trauma. Jez Hughes is excellent."
"Well presented - Jez is articulate, accessible with a beautiful turn of phrase. The workshop was well structured, well presented and practical. Jez created a safe space with levity and humour."
--
This workshop will be live in our online classroom
All you need to take part is a good internet connection and a computer with a webcam, microphone and Zoom.
On booking this workshop, you will receive an email with the Zoom link to access it. Remember to check your spam folder if you don't receive this confirmation email in your inbox.
Please send us a message if you have any questions. We hope you enjoy the workshop!
About Jez Hughes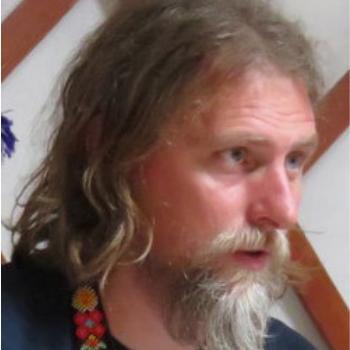 Shamanic healer Jez Hughes has been practising full time for over two decades. He teaches Shamanic Practitioner Training in the UK and runs regular trainings in shamanism at the College.
Read more about Jez
Buy Now
To secure your place on this workshop click book now.
Price: £105.00
Become a member today and you will save £20.00 on this purchase. Find out more about membership.