Ready to unlock the spirit animal kingdom? Leading earth-medicine teacher Scott Alexander King has the key. 
In this unique masterclass, Scott joins us online from the Australian outback to reveal the symbolism and meanings of our totems, spirit guides and power animals.
According to Scott, each of us is born with a team of archetypal creature teachers. They accompany us through life.
These animal totems play a huge role in shaping our experience. They offer us incredible avenues of awareness and self-expression. They reveal our strengths and weaknesses, hopes and desires, and can also help us understand our past and glimpse the future.
In this special livestream, four-hour masterclass, you will:
Meet one of your primary totem animals during a guided journey
Receive messages from your totem animals through a demonstration of Scott's unique gift
Decode your totem animal's message for you at this time
Learn the difference between totem animals, power animals, spirit animals and animal guides
Benefit spiritually, emotionally and physically from knowing your totem animal team
Understand how your totems archetypically shape your character and the life you choose to live
Discover how to integrate your totem animal into your everyday life
Learn to ask for assistance from your totem animals in areas such as healing, protection and love
Connect to your animal spirit totem 
Scott Alexander King is Australia's foremost animal spirit mystic, nature-inspired psychic medium and earth medicine teacher. He has seen animal spirits since he was approximately eight years old. He has an extraordinary depth of knowledge to share, and his events are as fascinating as they are revelatory.
This masterclass welcomes everyone, from animal and nature lovers to psychics and mediums to healers to shamanic practitioners. This extraordinary wisdom can be applied to yourself as well as friends, clients, loved ones and pets.
What you will receive:
A four-hour masterclass with Scott, streamed live from Australia
A link to the recording, including the guided meditation to meet your totem animals
A certificate of attendance
--
This masterclass will be recorded. A recording will be emailed to participants.

--

Previous participants say:
"Absolutely fantastic Scott was really a very sincere person and easy to get on with great teacher. Highly recommended him will book with him again..."
"Scott Alexander King is a funny and genuine tutor very interesting and I can't wait for him to do another workshop."
"Scott was a delightful and endearing tutor, entertaining and engaging. I loved learning from him and the subject matter was great and a new subject for me."
"Really loved Scott - he was authentic and from the heart, so refreshing to see someone presenting in their truth. Scott embodies his work with honesty and passion. Thank you for giving me the opportunity to meet him over zoom."

--

This event will be live in our online classroom
All you need to take part is a good internet connection and a computer with a webcam, microphone and Zoom.
On booking this event, you will receive an email with the Zoom link to access it. Remember to check your spam folder if you don't receive this confirmation email in your inbox.
Please send us a message if you have any questions. We hope you enjoy the event!
About Scott Alexander King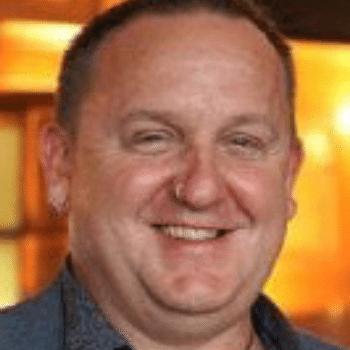 Scott Alexander King is a shaman, visionary and zoomancer – an individual who examines the habits and appearance of animals to help explain or reveal the future path of other people.
Read more about Scott Alexander
Register your interest
This event has already taken place, please register below and we'll let you know when it runs next.