In this 2-part livestream masterclass, author and earth mystic Scott Alexander King will be Zooming in with us live from his HQ in Australia to teach us the sacred art of smudging. 

Whether it's smudging sage with a wild turkey feather to cleanse a room, or burning frankincense to prepare for meditation, this masterclass will teach you the most effective smudging techniques for specific outcomes. 

Smudging smoke can penetrate the veil that separates our world from the world of spirit, allowing our prayers to be carried to the Creator, our loved ones in spirit, our ancestors and guides. It can also repair the aura and energise the chakras, and can invite protection and guidance from Spirit.
In this 2-step masterclass, you will learn how to smudge using different dried herbs and feathers for a variety of applications such as cleansing, manifesting and spirit communication. Scott will teach you which herbs to use, as well as which feathers will best serve your intentions.

You will learn:
The power of smudging
The different types of herbs (besides sage) that can be used for smudging
The reasons for offering smoke: prayer, protection, healing, cleansing, empowering and releasing grief
'Dry smudging', absent smudging, surrogate smudging, smudging a room, yourself and others
The prayer we can say while smudging
Alternatives to using smoke, such as essential oils, 'misting' or smokeless incense
The medicine of the birds, and how using different feathers for different purposes can enhance the power of your smudging experience. Scott will share feathers from his personal collection, and offer insights into how those feathers may be used.
How feathers can be ethically and legally sourced
Prayers of smoke, and other ways to seek the guidance and protection of Spirit
Scott will reveal why using a shell for smudging isn't ideal, and will teach you about other elementally suitable options.
Join us for this empowering 2-part masterclass with Scott to learn a lifelong skill - essential for seekers, healers, teachers and space-holders.
--
You will receive:
Two powerful livestream classes with Scott
Links to both masterclass video recordings
A College certificate
--
This 2-part masterclass will be recorded. Links to the video recordings will be available for replay to those who book. Please see our terms for more information.
--
Previous participants say:
"The tutor was amazingly knowledgeable with a sense of humour. I'd certainly attend another event with this tutor - he's a natural teacher."
"Absolutely fantastic, great...really very enjoyable."
"Warm hearted and kind. Lots of knowledge."
"Scott gives his all, which is wonderful."
--

Event Schedule
There are 2 sessions for this event
| | | |
| --- | --- | --- |
| 1 | Friday 14th October 2022 | 8:00pm - 10:00pm |
| 2 | Friday 21st October 2022 | 8:00pm - 10:00pm |
This event will be live in our online classroom
All you need to take part is a good internet connection and a computer with a webcam, microphone and Zoom.
On booking this event, you will receive an email with the Zoom link to access it. Remember to check your spam folder if you don't receive this confirmation email in your inbox.
Please use the same link to access each of your event sessions.
Please send us a message if you have any questions. We hope you enjoy the event!
About Scott Alexander King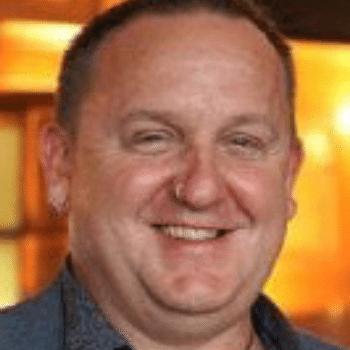 Scott Alexander King is a shaman, visionary and zoomancer – an individual who examines the habits and appearance of animals to help explain or reveal the future path of other people.
Read more about Scott Alexander
Buy Now
To secure your place on this event click book now.
Price: £105.00
Become a member today and you will save £20.00 on this purchase. Find out more about membership.