This safe and supportive livestream course is suitable for beginners and for those taking next steps in developing and elevating their psychic mediumship.
In this 10-week online course, you will learn how to master a streamlined approach to your mediumship by customising frameworks, models and methodologies. These structures will help you develop and strengthen the connection with Spirit and present compelling evidential narrative that flows. 
Throughout the course, you will learn to differentiate between working on a psychic level with intuitive psychic impressions, and attuning with Spirit communicators when 'working in the power'.
The focus of this mediumship course will be on refining and empowering your unique psychic mediumship style and delivery. This will be supported by the practical application of key methodologies accompanied by supportive group exercises and one-to-one readings.
The scope of the course will incorporate:
Guided visualisations, meditations and methodologies for raising your awareness: 'sitting in the power'
The Chakra system
Techniques for identifying your primary 'clair' modality and for strengthening the key clairs (Clairvoyance, Clairaudience, Clairsentience, Claircognizance) to empower spirit communication
Methodologies for establishing the link with Spirit communicators and engaging with Spirit guides/helpers and recipients
Quality of Evidence: What constitutes acceptable "survival evidence" and what does not
Strategy and structure: how to co-ordinate all the elements and implement a customised 'CERT' framework to present the evidential narrative and message
Anchoring confidence and trust in your psychic mediumship and presentation
Protocol: ethics and regulatory framework governing psychic mediumship
--
Entry requirements
Psychic Mediumship: Models & Methodologies is the next step for those who have completed a Beginner course and/or Foundation course at the College.
Those who are confident in the basics of spiritual practice are welcome to join.
If you are unsure if this course level is right for you, please read this article.
--
We will not be recording these classes. One of the unique aspects of the College's online courses is that they are highly interactive. Participants are encouraged to discuss and share with the tutor and the group. These sharings can be very personal, and some may not feel comfortable with them being recorded. If you need to miss any sessions, your tutor will be happy to offer a brief outline of the material covered.
--
Previous participants say:
"Anastasia is the first tutor at the College I have come across who shared a form of system for psychic and mediumship work that you can adapt according to your skills and where you are in your journey. This approach is practical and supportive. The guided meditations were very effective. Anastasia clearly has a wealth of knowledge to impart."
"Anastasia is a great tutor."
"Anastasia embodies the elegant psychic! There is a natural elegance and delicacy that exudes from her. She sets the stage, with white tasteful interiors, even the box she used in the exercises was a pleasure for the eyes."
"Anastasia's research provided a perspective no other CPS medium has given me yet."

--

Important notice: The UK switches to British Summer Time on Sunday 27 March 2022.
For our students in the UK, your digital clocks should adjust automatically. However, if you are joining from outside the UK, please double-check the start time of your final two classes in this course. You will need to log in an hour earlier than previously.
Course Schedule
There are 10 sessions for this course
| | | |
| --- | --- | --- |
| 1 | Wednesday 2nd February 2022 | 6:00pm - 8:00pm |
| 2 | Wednesday 9th February 2022 | 6:00pm - 8:00pm |
| 3 | Wednesday 16th February 2022 | 6:00pm - 8:00pm |
| 4 | Wednesday 23rd February 2022 | 6:00pm - 8:00pm |
| 5 | Wednesday 2nd March 2022 | 6:00pm - 8:00pm |
| 6 | Wednesday 9th March 2022 | 6:00pm - 8:00pm |
| 7 | Wednesday 16th March 2022 | 6:00pm - 8:00pm |
| 8 | Wednesday 23rd March 2022 | 6:00pm - 8:00pm |
| 9 | Wednesday 30th March 2022 | 6:00pm - 8:00pm |
| 10 | Wednesday 6th April 2022 | 6:00pm - 8:00pm |
This course will be live in our online classroom
All you need to take part is a good internet connection and a computer with a webcam, microphone and Zoom.
On booking this course, you will receive an email with the Zoom link to access it. Remember to check your spam folder if you don't receive this confirmation email in your inbox.
Please use the same link to access each of your course sessions.
Please send us a message if you have any questions. We hope you enjoy the course!
About Anastasia DeQuincy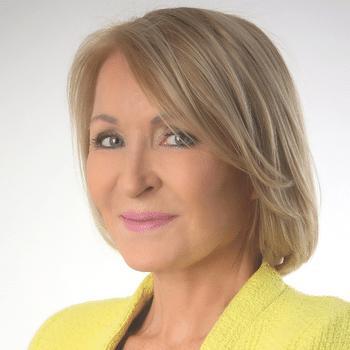 College tutor and psychic Medium Anastasia DeQuincy has a corporate background, and studied to develop her intuitive gifts at the College. She has a special interest in healing and psychology.
Read more about Anastasia
Register your interest
If you're interested in finding out more about this course, please register below and we'll be in touch with more information once available.