The Psychic Mediumship Training Intermediate online course is for you if you have completed a foundation class to develop your skills, or have attended workshops on this subject. 
Those wishing to further develop these skills are invited to this class with Senior College Tutor Gerrie March to support and encourage more development in both areas.
This course includes practical and enjoyable exercises, discussion where necessary, and plenty of practice with students. Guests will be used to stretch your awareness to greater horizons and possibilities.
IMPORTANT: If you haven't studied with Gerrie before then you will be contacted by the College to arrange an interview with Gerrie. If it is felt by Gerrie that this course is not suitable for you, you will be refunded the course fee in total and will not continue on the course.
--
We will not be recording these classes. One of the unique aspects of the College's online courses is that they are highly interactive. Participants are encouraged to discuss and share with the tutor and the group. These sharings can be very personal, and some may not feel comfortable with them being recorded. If you need to miss any sessions, your tutor will be happy to offer a brief outline of the material covered.
--

Previous participants say:
"Gerrie March is a remarkable trainer with a great deal of valuable experience. She is able to make everyone feel welcome and to value each person's contribution to the group work. She organises her classes well and provides all the help that anyone would need. I would attend workshops, courses and sittings with her frequently."
"I feel very lucky having been able to attend Gerrie's classes."
"Very enjoyable & worthwhile, learning & sharing with like minded people. You can't get better than that so thank you very much."

--

Important notice: The UK switches to British Summer Time on Sunday 27 March 2022.
For our students in the UK, your digital clocks should adjust automatically. However, if you are joining from outside the UK, please double-check the start time of the final two classes in this course. You will need to log in an hour earlier than previously.
Course Schedule
There are 12 sessions for this course
| | | |
| --- | --- | --- |
| 1 | Monday 17th January 2022 | 5:00pm - 6:30pm |
| 2 | Monday 24th January 2022 | 5:00pm - 6:30pm |
| 3 | Monday 31st January 2022 | 5:00pm - 6:30pm |
| 4 | Monday 7th February 2022 | 5:00pm - 6:30pm |
| 5 | Monday 14th February 2022 | 5:00pm - 6:30pm |
| 6 | Monday 21st February 2022 | 5:00pm - 6:30pm |
| 7 | Monday 28th February 2022 | 5:00pm - 6:30pm |
| 8 | Monday 7th March 2022 | 5:00pm - 6:30pm |
| 9 | Monday 14th March 2022 | 5:00pm - 6:30pm |
| 10 | Monday 21st March 2022 | 5:00pm - 6:30pm |
| 11 | Monday 28th March 2022 | 5:00pm - 6:30pm |
| 12 | Monday 4th April 2022 | 5:00pm - 6:30pm |
This course will be live in our online classroom
All you need to take part is a good internet connection and a computer with a webcam, microphone and Zoom.
On booking this course, you will receive an email with the Zoom link to access it. Remember to check your spam folder if you don't receive this confirmation email in your inbox.
Please use the same link to access each of your course sessions.
Please send us a message if you have any questions. We hope you enjoy the course!
About Gerrie March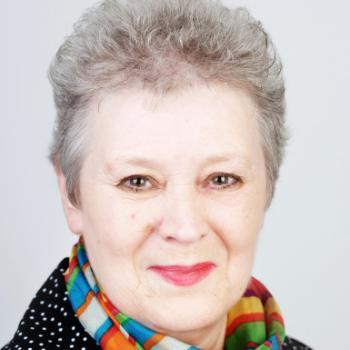 Senior College Tutor Gerrie March has worked as a psychic medium for over 40 years, and has been at the College since 1983. She is an award holder of the Spiritual National Union.
Read more about Gerrie
Register your interest
All places are currently sold out - we add more spaces to events wherever possible.
Register below to be kept informed.