This 12-week livestream intermediate course is for students who wish to understand the mechanics of mediumship.
If you are aiming to carve a career as a professional medium, this is an ideal next step in your path of mediumship development.
During this online course, you will be encouraged to explore and develop your gifts in a safe and supported environment. Anthony will support you in laying down strong foundations to take you forward on your spiritual path.
The mechanics of mediumship are quite simple. However bringing it altogether so it works perfectly is a different matter. This needs time and patience. We must sit in the power of spirit so that we are able to bring our two worlds together as one, using the tools that we have available to us.
These tools are:
Clairvoyance (able to see pictures within your mind)
Clairaudience (able to hear spirit within your mind)
Clairsentience (able to sense within your solar plexus)
As mediums, our solar plexus is our most important tool. With his solar plexus, Anthony can sense the person he is bringing in, their personality, and produce the small details that matter in mediumship. During this course, we will learn, practice and strengthen this technique.
Lastly, and most importantly, we will learn to work with a quiet mind. We will practice putting our analytical mind to one side so that we can collaborate effectively with spirit.

--

Entry requirements
--

We will not be recording these classes. One of the unique aspects of the College's online courses is that they are highly interactive. Participants are encouraged to discuss and share with the tutor and the group. These sharings can be very personal, and some may not feel comfortable with them being recorded. If you need to miss any sessions, your tutor will be happy to offer a brief outline of the material covered.
--
Previous participants say:
"I love Anthony's courses. I have taken 3 so far and I feel very confident with my abilities with his teaching. I am feeling really good about my gifts. I am signed up for another of his courses. He is a really great teacher and I appreciate these international Zoom courses."
"An excellent course!"
"Anthony runs a good course, and I'd like to return next time."
"Full marks."

--

Course Schedule
There are 12 sessions for this course
| | | |
| --- | --- | --- |
| 1 | Wednesday 11th May 2022 | 5:15pm - 6:45pm |
| 2 | Wednesday 18th May 2022 | 5:15pm - 6:45pm |
| 3 | Wednesday 25th May 2022 | 5:15pm - 6:45pm |
| 4 | Wednesday 1st June 2022 | 5:15pm - 6:45pm |
| 5 | Wednesday 8th June 2022 | 5:15pm - 6:45pm |
| 6 | Wednesday 15th June 2022 | 5:15pm - 6:45pm |
| 7 | Wednesday 22nd June 2022 | 5:15pm - 6:45pm |
| 8 | Wednesday 29th June 2022 | 5:15pm - 6:45pm |
| 9 | Wednesday 6th July 2022 | 5:15pm - 6:45pm |
| 10 | Wednesday 13th July 2022 | 5:15pm - 6:45pm |
| 11 | Wednesday 20th July 2022 | 5:15pm - 6:45pm |
| 12 | Wednesday 27th July 2022 | 5:15pm - 6:45pm |
This course will be live in our online classroom
All you need to take part is a good internet connection and a computer with a webcam, microphone and Zoom.
On booking this course, you will receive an email with the Zoom link to access it. Remember to check your spam folder if you don't receive this confirmation email in your inbox.
Please use the same link to access each of your course sessions.
Please send us a message if you have any questions. We hope you enjoy the course!
About Anthony Kesner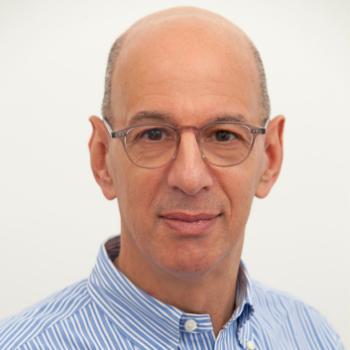 College Tutor Anthony Kesner studied mediumship under Robin Winbow and Gerrie March. He brings out the best in every student and has a wealth of experience to share.
Read more about Anthony
Register your interest
This course has already taken place, please register below and we'll let you know when it runs next.